The 2015 Randstad Awards have recognised the most attractive companies in Singapore – but who made the grade?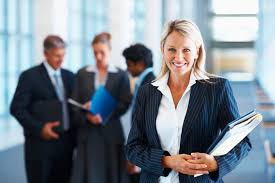 Procter & Gamble (P&G) has been named as Singapore's most attractive employer in the 2015 Randstad Awards, ahead of last year's leaders Changi Airport Group and Shell, who came in at first and second runners-up respectively.
According to independent research commissioned by Randstad, 65% of employees in Singapore would like to work for P&G, with the company particularly liked by women and Singapore workers aged between 18 and 44.
The award was testament to P&G's approach of building leaders and leadership brands, ongoing L&D, diversity & inclusion and global career opportunities, a company spokesperson said.
"People are the foundation of P&G's success.
"We continuously draw back to the basics of understanding our employees' needs, motivation and value systems to develop programs that best meet those needs."
For example, the spokesperson said, in Asia, the average P&G employee is in his or her 30s and has challenges related to stress, work-life balance, eldercare, parenting and childcare.
"Unique solutions like sports and other activity groups were created to provide a social means for employees to exercise.
"In our Singapore HQ, we have high-tech massage chairs and subsidised massages twice a week for employees to relax and unwind."
The company taking the podium as the Most Attractive Employer in the banking and financial services sector was OCBC.
The company's senior vice-president, head of corporate services, group human resources, Ernest Phang, said winning the award was recognition of OCBC's efforts to be an employer of choice.
"At OCBC, our employer value proposition is "Helping Employees Succeed", both in their careers as well as their personal life.
"Under this, we have different pillars which focus on various aspects of employee success and well-being, such as career opportunities, learning and development and work-life balance.
An example he gave was the company's dedicated L&D hub in the central business district – called the OCBC Campus – which allows employees to upgrade skills.
Taking out the Most Attractive Employer in the hospitality and recreation services sector was Singapore resort and casino Marina Bay Sands. The Most Attractive Employer in the engineering and construction sector was deemed offshore and marine group
Keppel Corporation
.
Randstad country director for Singapore Michael Smith said the winning companies had all invested heavily in their employer brands, "giving them a competitive advantage to attract and retain top talent – a critical factor given Singapore's tight labour market".
"Procter & Gamble is well-known for its commitment to research and innovation, and the provision of career training and development opportunities. It is important that employees are proud of who they work for and Procter & Gamble's win recognises its efforts in achieving excellence in all facets of its business," he added.