Colleagues provide vital info on soft skills, says study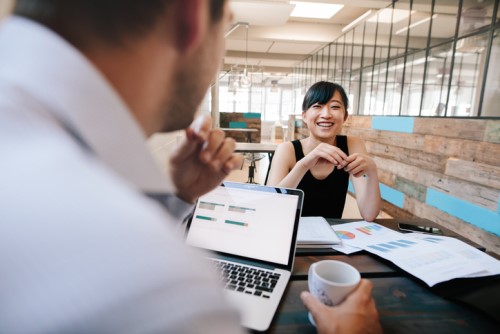 Some job candidates limit references to former managers – but research suggests that feedback from co-workers are just as important, as such that such provide vital information on soft skills.
SkillSurvey's text analysis study found that managers emphasize task-related behaviours, such as meeting deadlines or working independently. On the other hand, co-workers emphasize interpersonal behaviours, like being helpful or compassionate.
"In today's workplace, where soft skills matter more than ever, these results really drive home the importance of a holistic reference check, where feedback from both former co-workers and managers is taken into consideration," said Ray Bixler, SkillSurvey's CEO and President.
"While managers may be able to speak to a candidate's abilities, a co-worker may provide more insights about a candidate's office presence and effectiveness as a teammate which has the potential to impact customer service, company culture, and organizational success."
Results came from an analysis of 20,000 references (10,000 managers and 10,000 co-workers) for 5,000 job candidates who were applying for a job in one of 34 different industries, represented by 636 different companies.
The study found the most notable differences between what managers and co-workers provided in their open-ended feedback:
Areas of Strength

Co-workers

Managers

Understanding

Listening

Experience

Confidence/Assertiveness

Compassionate/Caring

Friendly

Knowledgeable

Helpful

Dependable

Reliable

Meets Deadlines

Works Independently
Areas of Improvement

Co-workers

Managers

Too helpful

Handling stress

Perfectionist

Works too much
A broad majority of employers (86%) believe that completing reference checks before extendingan offer is one of the most important steps of the hiring process, according to a separate poll by SkillsSurvey in 2015. Nearly 70% said they reference check for every job candidate.
Related stories:
How important is background screening?
What stokes employees' stress at work?