Recruiting the best candidate often means sorting truth from fiction in their CV. What can HR do to find honest applicants during the hiring process?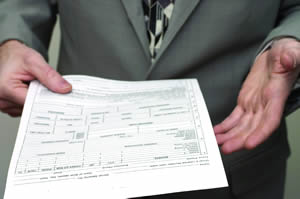 Forty-seven per cent of all applicants' CVs contain educational discrepancies while 19% contain inconsistencies about employment, says Edward Hickey, managing director, Asia Pacific, of HireRight.
This puts the onus on employers to remain diligent during the recruitment process. To stay on top of potential applicant fraud, Hickey says there are a number of resume warning signs to look out for.
"The most obvious red flag would be a gap in the candidate's CV. Anything longer than 3 months should be explained. If there's a gap longer than 6 months, the candidate should have documentation to back up their explanation."
"Another red flag is if the candidate had several jobs close to each other. This could mean the candidate is a serial job hopper or could have been fired from previous positions."
The best way to significantly reduce the risk of hiring the wrong person is through thorough background screening, Hickey says. There are a number of checks employers have at their disposal including verifying employment and educational history as well as checking for credit problems, criminal records, etc.
Hickey recommends conducting higher levels of screening for those applying for more senior positions.
"The more senior the role is, the more detrimental the effects a bad hire can have to an organisation especially since the fallout associated with it can go public," he says.
"Executive screenings should be more in-depth, including extensive cross-referencing and a detailed analysis of the person's experience which usually is international."
There are however some challenges that Singaporean employers face especially with the lack of awareness about background screening in the country.
"The industry is still new in Asia, including Singapore, compared to the United States where most companies conduct screening. Hence, there are plenty of myths surrounding background screening and what it constitutes, both among recruiters and candidates."
HR is thus advised to do their research before conducting any checks to see what they legally can and cannot do as well as the best methods of handling the different kinds of screening processes.
Related stories:
Detecting CV fraud without breaking the law
Six ways to catch resume lies
The worst CV mistakes, according to Google's HR chie