Recruitment and talent acquisition are two phrases which most people consider to be exactly the same. But are they really? HRD Singapore delves deeper.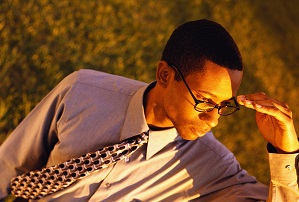 "The term recruitment is frequently used interchangeably with talent acquisition. But they are distinctly different things," Finian Toh, associate director of Kerry Consulting, told
HRD Singapore
in a recent interview.
Recruitment is generally seen as a reactive approach to sourcing candidates when vacancies arise, Toh said. In contrast, talent acquisition is a strategic way to develop talent pools and pipelines for positions expected to become vacant in the future. Naturally, talent acquisition is a better option as firms can immediately fill roles once they become available and target the future employees that they desire.
Toh spoke of two dangers any HR team faces when looking for new talent. One is the low-risk appetite that hiring managers may have when choosing the right candidate. Instead of playing it safe, he recommends interviewing a diverse range of individuals.
"Research has shown that diverse workforces are more productive and help to improve corporate culture," he advised.
There is also the risk hiring managers can accidentally favour one candidate over another, Toh said. "[If they are] going to make an exception for one candidate, then [they] should make exceptions for all the others. This is to ensure consistency of employment practices. Inconsistencies in this matter can expose a company to potential risks such as litigation."
When thinking about recruitment or talent acquisition though, Toh stressed the need for better analytical capabilities saying, "It's imperative that organisations make better use of analytics to assess and predict what skills they actually need and where, rather than just recruiting".
In order to be proactive in this matter, Toh recommends a long-term approach. This includes a focus on the following key elements which are essential for firms seeking the right candidates:
Talent acquisition planning
Sourcing strategies
Employer branding
Relationship management with candidates
Hiring metrics & analytics
Related stories:
Why you should be actively seeking a diverse workforce
Talent management checklist: rethinking human capital
How you treat candidates can affect your revenue