Employers face increased financial risk thanks to amendments put in place at the beginning of 2016 – what should you be aware of?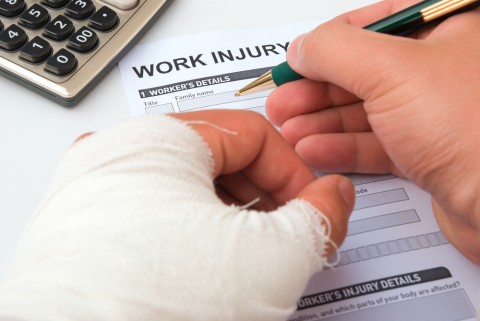 The Ministry of Manpower has issued reminder through its Facebook page about changes in the Work Injury Compensation Act (WICA) which have been in place since 1 January this year.
HR should be aware of the amended act's higher compensation limits:
Limits
2015 limits
2016 limits (from 1 Jan)
Death
Minimum
$57,000
$69,000
Maximum
$170,000
$204,000
Total permanent incapacity
Minimum
$73,000
$88,000
Maximum
$218,000
$262,000
Medical expenses
Up to $30,000 or one year's expenses from the accident date (whichever is reached first)
Up to $36,000 or one year's expenses from the accident date (whichever is reached first)
For total permanent incapacity, the compensation limit includes the additional 25 per cent required to offset the cost of care for the injured employee.
The new limit for medical expenses includes the cost of treatment facilitating an early return to work for the injured individual.
Employers are required to report work-related injuries or illnesses that result in more than three days of medical leave to MOM within 10 days.
If an employee requires hospitalisation for at least 24 hours or they die at work, employers are required to report this to MOM within 24 hours.
Under WICA, an employee may receive compensation for the following:
Medical leave wages (calculated from average monthly earnings)
Medical expenses
Lump sum compensation (for permanent incapacity or death)
MOM recommends that employers support their injured or sick employees by providing:
Efficient reporting procedures of work-related illnesses or injuries
Necessary treatment for all sick or injured employees
The appropriate medical leave wages paid by the usual day
Suitable work duties to ease post-injury adjustment
Food and accommodation for foreign workers during recovery
Employers are also reminded that work injury compensation insurance is mandatory for manual workers of all salaries and non-manual workers earning $1,600 per month or less. This insurance must cover the employer's liability to take care of medical leave wages, medical expenses and any lump sum payments.
For employees earning more than $1,600 per month, insurance is optional. Despite this, MOM advises that employers purchase insurance to cover liability in case of an injury or illness at work.
Employers who fail to compensate employees or fail to provide adequate insurance can receive a fine of up to $10,000 and/or a prison sentence of up to 12 months.
Related stories:
Three employment law changes due to impact HR in 2016
MOM announces new changes to work injury compensation
MOM wants your say on proposed WICA changes