With the opening of parliament, the Ministry of Manpower has now laid out its general labour plan. How will this affect HR in the future?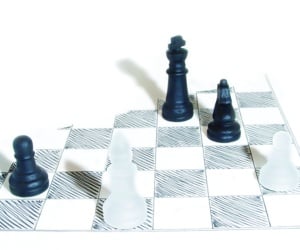 With Singapore facing challenges such as a volatile global economy, rapid technological change and an ageing workforce, the Ministry of Manpower (MOM) has come forward with some new initiatives to help move the country from manpower-led to manpower-lean.
In its
Addendum to the President's Address 2016
, MOM called upon the tripartite partners to work together on two key areas.
1) Strengthening the Singaporean core
The Ministry urged businesses to embrace productivity and innovation while reducing their dependence on foreign workers.
"MOM will help companies become more manpower-lean, and strengthen their Singaporean core in all major sectors of the economy," said Manpower Minister
Lim Swee Say
.
"We will support employers to re-design jobs, processes, and workplaces to fully tap on the experience and contributions of all workers, especially our mature workers."
2) Offering fair opportunities
Employers should also give Singaporeans a fair chance at leadership growth and development, especially those currently halfway through their career.
"We will enhance our employment support to prepare our workers and minimise potential jobs-skills mismatch," Lim said.
"We will work to ensure that Singaporean workers are fairly considered by employers when hiring, and have fair opportunities for leadership development and growth at all levels."
The three P's of manpower growth
MOM laid out three main areas which tripartite partners should focus on in their labour efforts: protection, progression and pride.
The Ministry detailed their progress in the protection area, saying they had already enhanced the Employment Act to cover a wider range of workers. The Industrial Relations Act had also been extended to include more professionals, managers and executives (PMEs).
In the future, MOM has proposed the following initiatives to further boost protection:
Raising the re-employment age from 65 to 67 by 2017
Offering more dispute management services for employers and employees
Improving Workplace Safety and Health with the tripartite partners
Promoting a culture of prevention to look after worker wellbeing
Enhancing protection for injured staff to facilitate the return to work
For progression, MOM is currently working on a series of Sectoral Manpower Plans – two of which were released last year for the hotel and retail industries – to meet the manpower needs of each sector and create more career pathways for local workers.
"We will pay special attention and care to the older and lower-wage workers, by helping them achieve higher wages through better skills and improved productivity," Lim said.
Finally, MOM expressed the desire for all employers to value their staff and for all employees to take pride in their work.
"We will work with tripartite partners to promote progressive HR practices, invest in human capital and create workplaces where workers in all jobs are respected and valued," Lim said.
The Manpower Minister concluded by calling on everyone to work together cooperatively.
"We can only achieve and sustain better jobs, higher incomes and financial security for all if employers, unions, workers, government agencies, and the community at large work in unity."
Related stories:
Government's top labour priorities for 2016 revealed
MOM encourages firms to employ foreign workers
Current labour policies put Singapore at risk