Singapore's HR profession is under the spotlight following comments from labour chief Chan Chun Sing.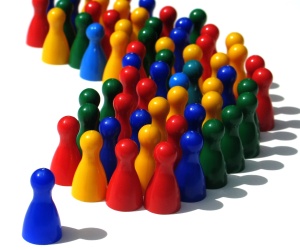 Singapore's labour chief is calling for "a progressive skills ladder" for HR professionals, so they can move into leaderships in Singapore companies, or overseas.
Speaking yesterday at the Human Resource Leadership Summit, labour chief
Chan Chun Sing
said it was important to build up the competencies of HR professionals, so they could manage from small and medium enterprise with 10 employees to an MNC (multinational corporation) with thousands of employees.
"There are different skill sets for different levels and we hope that we can have a clear map so that our HR professionals understand the skill sets required to operate in and also beyond Singapore," he said at the inaugural summit, organised by the trade union and the Singapore Human Resources Institute (SHRI).
Chan also noted that there needed to be a strong relationship between the HR department and staff to ensure workers' welfare was taken care of.
The trade union will work with organisations such as the ASME and SHRI to develop skill sets which enable HR practitioners to, for instance, understand matters such as the Industrial Relations Act better, he said.
The summit attracted over 400 people, including HR professionals, entrepreneurs, union leaders and company representatives.
Chan's comments come only days after results of a study revealed that the HR industry in Singapore needs a shake-up.
The study – commissioned by the
Singapore Workforce Development Agency
, the Ministry of Manpower,
International Enterprise Singapore
and SPRING Singapore and conducted by KPMG – surveyed 95 stakeholders, 831 companies and close to 2,300 students in eight countries.
The findings released on Tuesday revealed three key recommendations to improve the HR industry in Singapore.
The first was to develop interventions to bolster interest about the HR profession amongst young graduates in Singapore by way of a national HR professional certification.
The second recommendation included the strengthening of the education and training infrastructure for HR professionals – for instance offering more HR scholarships and internship programmes to build a talent pipeline and enhance the prestige and attractiveness of the profession.
The third was to create and improve shared industry infrastructure to facilitate access to HR services and expertise.