The PM announced a government commitment to 're-skill' Singapore as technology disrupts industries and business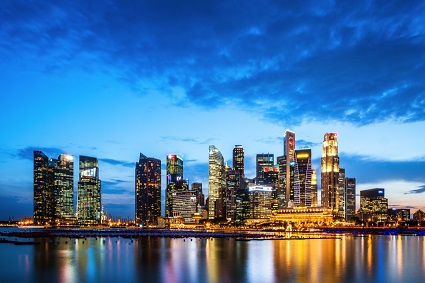 The relentless pace of technological change sweeping many industries is the defining challenge for Singapore's economy and businesses, Prime Minister Lee Hsien Loong has said.
Speaking at the National Day Rally on Sunday, he said: "Old models are not working, new models are coming thick and fast, and we're having to adjust and to keep up, because of technology and globalisation. And the disruption will happen over and over again, relentlessly."
Lee, who was taken ill during his speech but returned over an hour later to finish, gave examples of the industries being revolutionised by technological advances, such as the impact of app-based firms Uber and Grab on the taxi industry.
He also noted the effect in the retail industry, where brick-and-mortar stores, such as in Orchard Road, have been hit hard by the growing popularity of online shopping.
The disruption however, is helping to create jobs - particularly in fields such as logistics, data analytics and marketing, Lee said.
In response to these changes, Lee expressed a commitment from the government to help companies build new capabilities in areas like the digital economy.
The Committee on the Future Economy (CFE) - created to help re-skill Singapore for the future - outlined three areas of focus: helping companies build new capabilities, promoting entrepreneurship, and developing workers' skills.
The government will help those already in the workforce to upgrade and strengthen their skills, and equipping students with necessary skills.