Duterte is preparing to sign an executive order that prohibits labour-only contracting in the Philippines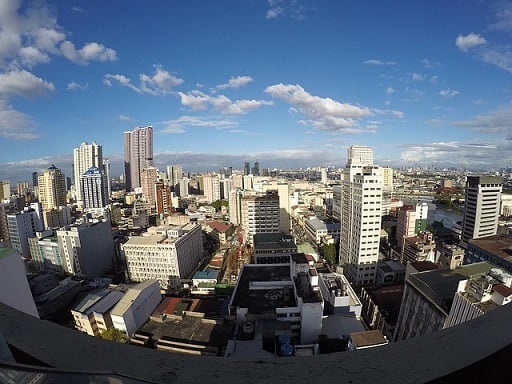 Labour-only contracting will be more broadly prohibited in the Philippines with President Rodrigo Duterte about to sign an executive order that has been drafted by labour groups and concurred in by management representatives.

Department of Labour and Employment Secretary Silvestre Bello said Tuesday that the order will cover a wide range of industries and enterprises across the country.

"We are waiting for the meeting of the labour sector with the President anytime this week or next week," Bello said at a forum.

In a July 2016 advisory prohibiting labour-only contracting, the department defined the practice as "an arrangement where the contractor or sub-contractor merely recruits, supplies or places workers to perform a job, work or service for a principal."

Labour-only contracting has the following elements:
The contractor or subcontractor does not have substantial capital in the form of tools, equipment, machineries, work premises, among others, and the workers recruited and placed by such person are performing activities which are directly related to the principal business of such employer.
The contractor does not exercise the right of control over the performance of the work of the employee.

Contracting is practised by some employers so they could avoid paying standard wages and benefits due regular workers.

Bello also said that his department is targeting to regularise at least 300,000 contractual workers this year.

"I have instructed our Undersecretary for Labour Relations to order all our regional offices to require all business establishments throughout the country to submit a list of their employees and the nature of their employment. At the same time, they must submit a program of regularisation," he said.

"Through our intensified labour inspections and voluntary regularisation of collaborating establishments, we expect more workers to enjoy stable employment status. As President Duterte has committed, we are pursuing the campaign to stop this pernicious practice with more vigour."

There are 541 labour laws compliance officers assessing and inspecting close to a million small, medium and big business establishments in the country.

There are also 55 social partners composed of 45 labour groups, five employers' groups, and five other organizations trained in labour laws and social legislation.