If passed, the legislation would see organisations fined for late payments to employees.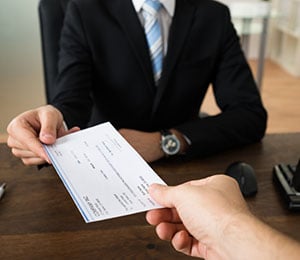 Government agencies and private employers in the Philippines who have a pattern of not paying their employees on time will be penalized, if a bill sponsored by Manila congressmen is passed.
Rep. Manuel Lopez's House Bill 6537 seeks to curb the practice of delaying the payment of salaries without justifiable reason.
Lopez cited a 2016 study that showed 41 percent of Filipino employers owe their workers back pay.
This is the second highest in the region after Malaysia, Lopez said in a press statement.
The practice has led workers to incur debt just to meet their daily needs, Lopez said.
If passed, the bill will fine payroll masters P100,000 if they do not disburse the salaries when funds have been made available for this purpose. The fine is doubled if the payroll master fails to inform the employer of the absence of funds, according to co-author Rep. Carlo Lopez of District 2.
The employer will be liable, along with the payroll master, for failure to pay wages without any justifiable reason and will be slapped a fine of P500,000. For the first offense, business operations will be suspended for 30 days.
For the second offense, the employer will be made to pay P1 million and the business will be suspended for 90 days. For the third offense, the fine is P3 million and perpetual closure of business.
Under existing Philippine law, aggrieved employees can file a complaint with the Department of Labor and Employment for consistent salary delays.
The Labor Code, meant to protect the rights of workers, also provides for the forms and time of payment of salaries.
Laid-off workers are waiting years for payouts
Employers convicted over late, unpaid, or underpaid CPF contributions