The new policy will also prohibit employers from requiring workers in the service industries to stand for long hours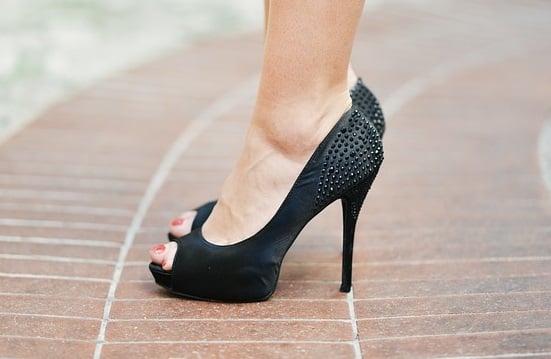 The Philippine Department of Labor and Employment (DOLE) announced last weekend that they would soon be banning high heels in workplaces.
Silvestre Bello, Philippine secretary of labor, ordered agencies at DOLE to develop a comprehensive policy prohibiting the requirement by employers for workers, specifically women in shopping malls and hotels, to wear high heels and stand for long periods of time during shifts.
"The wearing of high-heeled shoes and standing for long hours or during the entire duration of their duty is an occupational safety and health hazard," Bello said.
This decision followed an appeal made by the Associated Labor Unions-Trade Union Congress of the Philippines (ALU-TUCP), which implored government agencies to acknowledge the health and safety risks associated with high heels.
"We received many persistent complaints from salesladies working in department stores and malls that they are in pain [from] walking and standing for long hours … in high-heeled shoes," said Gerard Seno, ALU-TUCP national executive vice president, citing studies that correlated high heels with postural disorders affecting the head, spine, pelvis, and knees.
In British Columbia, Canada, a bill was proposed earlier this year that would ensure "employers do not set varying footwear requirements for their employees based on gender, gender expression, or gender identity." In the same week, the UK parliament debated on the issue following an online petition claiming such requirements were "outdated and sexist".
"Apart from the pain, working women also complain of injury after slipping, falling and tripping with high heel shoes on," Seno said. "This must be stopped. Women workers should not be compelled to put on high heeled shoes against their will. They should not be exposed to any harm and danger at all times."
Related stories:
PwC abolishes employee dress code
British man sent home for wearing shorts returns to office in bright pink dress