The government has backed the National Wage Council's suggested higher salaries for those earning less than $1,100 per month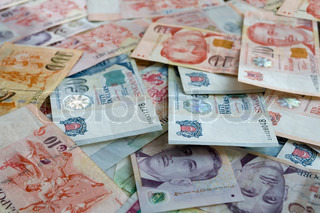 The government has announced its support for the
National Wage Council
's (NWC's) suggestion of a built-in wage increase of $50 to $65 for employees earning a basic monthly salary of up to $1,100.
"It is crucial for businesses to transform towards higher productivity, so as to remain competitive and ensure that real wage increases are in line with productivity growth over the long term," the NWC said in a statement.
In order to bring in sustainable, fair wage increases, the Council said that the business environment, labour market conditions, productivity growth and economic outlook should be taken into account.
"Built-in wage increases should be given in line with firms' business prospects, while variable payments should reflect firms' performance and workers' contributions," they said.
The NWC made the following suggestions for employers showing different levels of success:
Firms which have performed well with good business prospects should bring in built-in wage increases and variable payments aligned with their overall performance
Firms which have performed well but face uncertain prospects should consider moderate built-in wage increases while offering variable payments aligned with overall performance
Firms which haven't performed well and which face uncertain prospects can exercise wage restraint with senior management leading by example
In a separate statement, the Ministry of Manpower (MOM) said that the government has used a "multi-pronged approach" to help low-wage workers receive better compensation. This includes Workfare Training Support which offers funding for training and the Inclusive Growth Programme to share productivity gains.
"The NWC recommendations will complement these efforts with the direct commitment of employers to improve wages," MOM said.
The government also promised to lead by example both as an employer by bringing in these low-wage recommendations and as a buyer of outsourced services. For the latter, it encouraged service suppliers to the public sector to take up the NWC recommendations.
Overall, MOM recommended a balanced wage approach for more inclusive growth in Singapore.
"Over the years, strong tripartite support has ensured that the NWC's wage guidelines have been implemented to reward workers for their contributions while at the same time helping our businesses remain resilient and competitive," the Ministry said.
"The Government is confident that with the commitment of the tripartite partners, the 2016/2017 NWC guidelines will be successfully implemented."
Related stories:
NWC proposes increase to minimum pay
Do staff actually want longer working hours?
When can you legally give someone a pay cut?