Recent changes to Singapore's Child Development Co-Savings Act 'further supports parents in caring for and bonding with their children'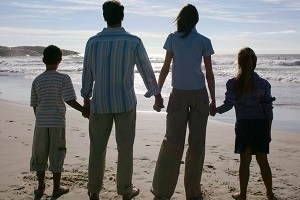 Parliament recently passed changes to the Child Development Co-Savings Act, giving fathers of newborns two weeks paternity leave and all mothers – regardless of marital status – 16 weeks of maternity leave starting 1 January.
Mothers would also have the option of sharing up to four weeks of maternity leave (up from one currently) with their husbands starting in July of next year, reported
The Straits Times
.
Similarly, mothers with adopted children will also get an additional three weeks paid leave (12 weeks total) starting July of next year.
"The combined enhancements to paternity leave and shared parental leave mean a father can take a maximum of eight weeks' leave in his baby's first year - two weeks of paid paternity leave, four weeks of paid shared parental leave if his wife so elects to share, six days of paid childcare leave and one week of unpaid infant care leave," said Social and Family Development Minister Tan Chuan-Jin.
"Mothers usually are there but fathers need to be there as well. This is something we can encourage and support, but ultimately the individual parents must make those choices," he added.
Most organisations in Singapore welcomed the change though smaller enterprises felt that it could be a stretch on their manpower.
"We have to be sensitive to their manpower and cost predicaments. Companies in Singapore are not going through a very good time at this point," said Kurt Wee, president of the Association of Small and Medium Enterprises, adding that it might be an uphill task for them though they are supportive of families.
Related stories:
Employers to be reimbursed for extended paternity leave
"Not man enough": male caregivers suffer at work
Singapore HR – are you supporting working mums?