Quebec and Ontario were a driving force of the slowdown, which was larger than expected by industry experts and analysts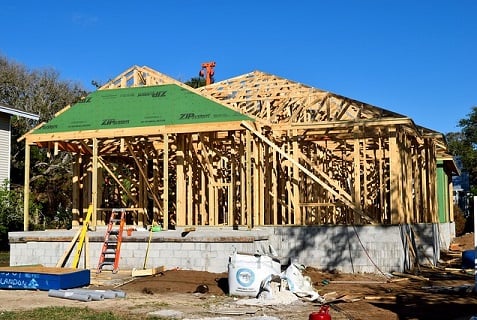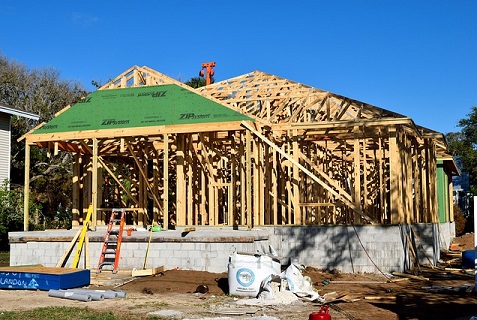 The pace of new housing construction in Canada slowed in May amid a double-digit decline in multi-unit projects in urban areas after several months of above-average activity, Canada Mortgage and Housing Corp. said.
The federal agency's seasonally adjusted rate of housing starts for all of Canada — which is an approximation of how much construction will begin this year if the pace continues — fell to 195,613 units in May, from 216,775 units in April.
Quebec and Ontario, which one bank economist had their worst month for housing starts in a year, were a driving force that was partially offset by increases in six provinces.
May's decline pushed down the six-month average — which the CMHC considers a better indicator than a one-month snapshot — to 216,362 units on a seasonally adjusted basis from a six-month average of 225,481 units in April.
The primary reason for the month-over-month decline was that fewer condos, townhomes and other multi-unit projects started up in some urban areas during May.
CMHC chief economist Bob Dugan said May's decline in multi-unit urban starts "leaves them close to their 10-year average following several months of historically elevated levels."
The seasonally adjusted rate of multiple urban starts fell 16.4% to 119,811 units in May while single-detached urban starts increased by 2.0% to 58,390 units.
Rural starts were estimated at a seasonally adjusted annual rate of 17,412 units.
Nathan Janzen, senior economist at RBC Economics, noted that the decline in the multiple-unit starts wasn't spread evenly across the country.
"Regionally, there were big declines in Ontario and Quebec — both driven by big declines in multiple-unit starts — but increases in the Prairies and British Columbia," Janzen wrote in a research note.
He said the May dip probably reflects "normal" monthly volatility, rather than a deterioration in underlying trends, and the six-month moving average was still "elevated" at about 216,000.
However, Janzen said, there have been fewer home resales in the first months of 2018, following a series of rule changes intended to cool a hot market "and we expect that will eventually be followed by slower homebuilding as well."
Michael Dolega, senior economist at TD Economics, said the May slowdown wasn't surprising but "its magnitude is more pronounced that we had expected."
He said a decline of about 18,000 starts in Quebec and 14,000 in Ontario were the worst since May 2017.
More specifically, Dolega said multi-family unit construction in Toronto fell to 14,900 on a seasonally adjusted basis — the lowest in more than two years.
"In stark contrast, Vancouver's new home construction rose 14% in May to 26,500 — registering a pace faster than Toronto's for the first time this year," Dolega wrote.
CIBC economist Royce Mendes said the multi-unit market segment can be volatile "so a bounceback from these levels isn't out of the question.