Companies should be offering extra protection to female employees while they're overseas, says one CEO.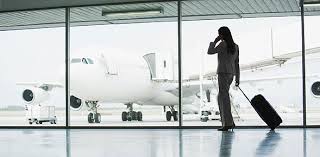 According to a new study, almost a quarter of woman have faced a difficult situation when travelling overseas for work and one CEO says companies could even be at risk of corporate manslaughter charges if something awful happens.

"Despite pushing more women into senior roles, we are not providing sufficient protection while they are away on business," says Carolyn Pearson, founder and CEO of women's business travel network Maiden Voyage.

The survey, also conducted by Maiden Voyage, found that 24 per cent of businesswomen had faced a "difficult" situation while travelling for work. Among the reported situations were stalking, theft, sexual harassment, sexual assault, hotel room intruders and kidnap.

In 2013, Norwegian interior designer Marte Dalelv was arrested after being raped on a business trip to Dubai. The 24-year-old tried to report the attack to police but was charged with having unlawful sex, making a false statement, and consuming alcohol – she was eventually sentenced to 16 months in a UAE jail.

Despite vastly varying laws for women overseas, just five per cent of the employees surveyed said they'd received gender-specific safety training from their employer.

Pearson said the smallest gestures like making eye contact, wearing bright lipstick, or even carrying a copy of Cosmopolitan magazine could put women at risk in certain territories.

The survey also revealed almost a third (31 per cent) of women felt their employer didn't take adequate care of them while they were away on business.
Earlier this month, US software exec Henri Morris was sentenced to 10 years in prison after he admitted drugging, assaulting, and photographing a female co-worker while on a business trip.

In total, eight female employees claimed to have been abused by married Morris but other charges were dropped when the 67-year-old changed his plea to guilty.

"As women we are more likely to suffer from sex-related incidents than men," says Pearson. "We're generally not as strong as men and therefore are more vulnerable when travelling on business."

Pearson warned that this could cause a talent problem as some women won't apply for a job if they're not comfortable travelling.