Singaporean organisations may require a cultural shift away from conformity towards an emphasis on people using their initiative and being involved in problem-solving - here's how to make that shift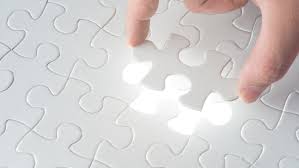 Singaporean organisations may require a cultural shift away from conformity towards an emphasis on people using their initiative and being involved in problem-solving - here's how to make that shift
The recent report by the
Committee for Future Development
advocates people having deeper skills, businesses being innovative and the importance of an inclusive society. Mr Tharman, DPM and Minister for Economic and Social Policies, similarly calls for leaders and cultures within organisations to be entrepreneurial. He did not know the answers, but felt it was a question for businesses to address.
Yet there has been little progress in this regard. Instead, the emphasis has been on engagement, which deals with how people feel about their organisation, and does not directly address its culture. It is an outcome of culture, not a causal factor.
Culture is about shared values and norms around how people should behave in approaching their work and interacting with each other. These expectations are implicit 'rules' about how to act. They are set by leaders and relate to what gets encouraged, discouraged, rewarded and punished. Put simply, 'it is the way things are done around here.'
A sample survey of 56 Singaporean organisations using the
Organisational Culture Inventory®
had participants describing their organisation. While humanistic values did exist, there was a weighting to hierarchical, autocratic and conventional cultural styles that research has proven to be negatively correlated with outstanding performance.
The source of success lies in achievement values. A study by the National University of Singapore in association with the
World Bank
identified that entrepreneurial success in Africa was not about training in business practices, but rather inspiring personal initiative.
"This means developing key behaviours associated with a proactive entrepreneurial mindset such as self-starting behaviour, innovation, identifying and exploiting new opportunities, goal-setting, planning and feedback cycles, and overcoming obstacles," said Michael Frese, Professor at the NUS Business School who was part of the study.
To implement such achievement values in Singapore, organisations need to be structured in ways that allow for influence further down the organisation. This entails the empowerment and the participation of people in a continuous process of reviewing and improving performance.
At the systems level there is a need to move away from conformity to emphasising that people use their initiative and are involved in problem-solving and decision-making (synergy) to make the future happen. Technology needs to be embraced and jobs designed that allow for autonomy, interdependence and wider responsibilities. Research shows that there are 31 causal factors like these that impact on culture.
The key to such change lies with the leadership. Leaders can only be seen to lead if they somehow influence the culture of their organisation. This means creating a set of normative behaviours that allow people to use their initiative and work collegially with others.
"This involves not only envisioning the culture required, but defining, measuring and implementing a process of Change Management," says Michael Gourley, Director of Human Synergistics International. This means understanding
How Culture Works
, the steps in a Change Management Process, and how to integrate leadership development, teamwork and organisational culture into transforming an organisation.
Gourley was regarded by the Minister responsible as having played the most significant role in the change management of 21 New Zealand government trading departments running at a loss, turning them into profitable SOEs ('Out of the RED', by Richard Prebble).
Academic analysis by Jonathan Boston ranked these SOE reforms as "the most radical and comprehensive undertaken in the world (over 100 billion in assets). A key feature in the restructuring was the focus on the cultural shift that was needed to accompany the reorganisation."
At the heart of a Singaporean change effort for lifting commercial performance has to be a change in organisational culture. "Singapore is well behind in its adoption of culture as a driving force for organisational performance," says Gourley, whose company is recognised by academics as having the foremost survey to measure organisational culture, and has data on over 16,000 organisations world-wide.
Human Resource and Organisational Development Managers should learn more about the norms and behaviours associated with humanistic and achievement cultures. They then need to urge leaders to adopt these values, as well as a change management approach, in order to transform their organisations to face the future.