Japan's largest web-based retailer has reduced its staff numbers over Chinese New Year, giving workers a mere few hours' notice to leave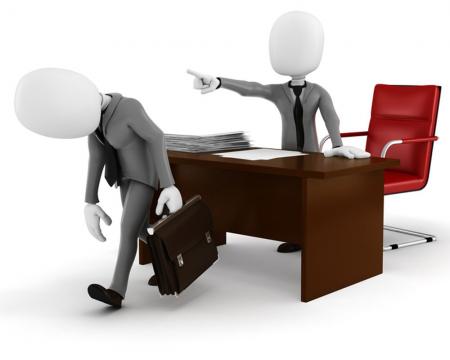 Rakuten, Japan's largest online retailer, has slashed its local workforce after announcing it would shut down its Singapore website.
Last Friday (12 February) – the fifth day of Chinese New Year – 30 employees in the Singapore office at Raffles Place were handed their pink slips. Affected staff included those in sales, marketing and customer service who were involved with running the website each day.
Across Singapore, Malaysia and Indonesia, around 150 employees were laid off with Rakuten closing down its websites in all three countries.
Employees who were laid off were told to immediately hand back their staff passes. Their email addresses were deactivated and they were escorted out of the office then and there, an anonymous source told
The Straits Times
.
"All were in shock," the source said. "They were told that Friday was their last day."
A small number of staff will be kept on until the end of February when the Rakuten website finally shuts down.
Individual severance packages will be tied to how long the employee has worked for the company, with payouts being made next month.
A Rakuten spokesperson reached out to
HRD
saying, "All Rakuten employees were offered at least one month's notice before termination, as well as retrenchment benefits".
The news of the changes was delivered to employees in all markets in allignment with the firm's annual financial results announcement, they added.
"In Indonesia, for example, the Chinese New Year was not a consideration but it was unfortunate timing for the Singapore team. This was a difficult decision and we understand the sensitivity of advising employees of changes during CNY."
Because the decision was made for business sustainability, it was important to coordinate the announcement simultaenously across all affected markers, they said. This would ensure staff heard of the news directly from Rakuten.
Labour MP Patrick Tay, chairman of the Government Parliamentary Committee for Manpower, told
The Straits Times
he was surprised at the timing of the layoffs.
"We usually tell unionised companies to avoid retrenchments during festive seasons. This is good industrial relations practice."
While Rakuten is not unionised, any professionals, managers and executives who are affected can reach out to the
National Trades Union Congress
(NTUC) for help, he added.
"The timing is a little brutal," Erman Tan, president of the Singapore Human Resources Institute, told
The Straits Times
. "This reflects the culture of the e-commerce sector. Things move very fast online and perhaps retrenchments too."
Related stories:
Tech giant commits lay-off sacrilege
Angry workers skip CNY to protest unpaid wages
Yahoo's employee ranking targeted in mass termination lawsuit