The overall trend is inching downwards, but growth remains strong in a number of key industry sectors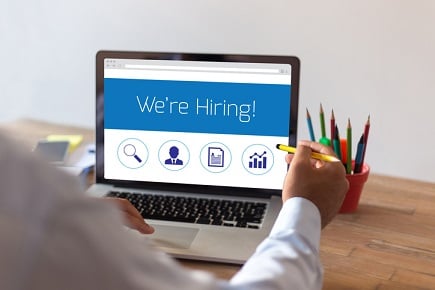 Online hiring in Singapore remains sluggish as it dropped by 2% year-on-year in May, according to the Monster Employment Index (MEI), a gauge of online job posting activities compiled monthly by job portal Monster.com. This comes as gains in the IT, telecom, and BPO sectors were offset by drops the consumer goods, retail, and government sectors.
"The number of job vacancies and postings have also seen a drop simultaneously, indicative of a sluggish labour market, in line with our MEI findings," said Sanjay Modi, managing director of Monster.com – APAC and Middle East.
The long-term unemployment rate of Singapore residents edged up slightly to 0.8% in the first quarter from 0.7% a year ago, according to the Ministry of Manpower's quarterly Labour Market report released last month. This comes amid "continued cyclical weakness" in some sectors and ongoing business restructuring.
The seasonally-adjusted ratio of job vacancies to unemployed persons improved slightly from 0.77 in December 2016 to 0.81 in March 2017, after declining for the previous seven quarters, the ministry added. This means there were 81 vacancies for every 100 unemployed persons.
"Despite the uneven recovery and growth across the job sectors, overall business confidence in Singapore on the bright side, remains positive, painting an upbeat picture for businesses and other investments internationally. The growth in Singapore's BFSI [banking, financial services and insurance sector] indicates an improvement in Moody's outlook for local banks, which has stabilised likely due to the stable commodity prices," Modi added.
Figures from the job portal showed that the "IT, Telecom/ISP, and BPO/ITES" sectors logged a combined 13% online hiring growth in May, representing a double-digit growth for the eight consecutive month.
On the other hand, the "Consumer Goods/ FMCG, Food & Packaged Food, Home Appliance, Garments/ Textiles/Leather, Gems & Jewellery" sector s logged the steepest decline in hiring activity at -5% year-on-year.
Looking ahead, MOM said the labour market outlooks is likely to remain uneven across sectors. "Hiring expectations remain cautious in sectors such as Construction and Marine, while sectors such as Finance & Insurance, Information & Communications, Healthcare and certain segments of Manufacturing should continue to support job growth."
Related stories:
Singapore's workforce "ageing quickly"
All-time high: Number of employers who use social media to screen job candidates