With approximately 50% of organisations in Singapore boosting their recruitment of women into tech roles, the gender gap is gradually closing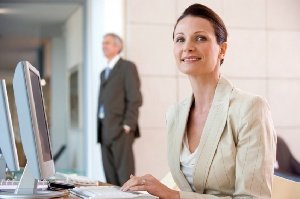 Forty-nine per cent of Singapore firms have hired greater numbers of women into tech roles over the past five years according to results from a recent survey by recruitment firm, Robert Half. The study compiled information from 901 chief technology officers (CTOs) and chief information officers (CIOs) in eight different countries with 100 respondents located in Singapore.
This puts Singapore in second place behind Australia, a nation in which 65% of its organisations were recruiting more women. Singapore firms were also above the global average of 44% with Hong Kong and Japan lagging behind. While the numbers didn't reveal how many women were hired or how this compared to the number of males working in similar positions, it did highlight a positive HR trend across the country.
"Technology is no longer a male dominated sector and new opportunities … are increasingly seeing women enter this market," Bansrii Shah, division manager of technology at Robert Half, said. "While there is still a disproportionate lack of female leaders in senior management roles across technology, this gap continues to close as women are increasingly building careers across the sector." In general, she said there had been an increase in the number of women accepted into project management roles.
Amongst Singapore respondents, 38% of CTOs and CIOs said that greater enrolment numbers for women in technology courses would be the best method of increasing female representation within the sector. After education, 26% said that developing female leaders was an effective approach for reaching greater gender equality while 22% thought government initiatives could achieve the same goal.
The survey also looked at how these trends fell across different sized businesses worldwide. Medium-sized firms of 150-499 employees showed the highest rates with 76% saying they experienced an increase in the number of women roles. This compares to large organisations of greater than 500 employees, and small companies of fewer than 150 employees, which had rates of 58% and 62% respectively.
Related articles:
Singapore's female corporate leaders: How many are there really?
Singapore boards falling behind on gender equity
Female executives fear pregnancy prejudice