Policy aims to support female employees' career development, says HR executive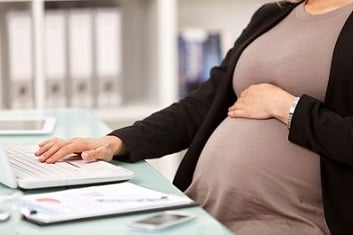 Global oil giant Shell announced this week it will extend the paid maternity leave of its Hong Kong employees. Starting July 1, female workers will be able to take 16 weeks off work from the current 10 weeks.

The company seeks to ensure that all female employees in Hong Kong "are encouraged to remain with us and to continue to develop their careers if/when they have children, and in particular that our policies and practices relating to maternity leave are aligned and support their further career development," said Carol Lau, general manager – human resources.

Other firms across Asia have extender their maternity leave this year. Last March, Malaysia's Maybank started offering extended maternity leave of up to 365 days for eligible female employees. Starting next month, the same bank will allow eligible female employees in Singapore to apply for additional two months' leave with half-pay, and another six months' leave without pay on top of the existing 16 weeks of maternity leave with full pay.

In India, furniture giant Ikea announced last March that all of its employees in the country are entitled to 26 weeks of paid parental leave on the birth of a child. Mothers also have the choice to halve their working hours for another 16 weeks.

Last April, Standard Chartered Singapore rolled out a 20-week paid maternity and adoption leave for its female employees, regardless of their length of stay.

Striking a "balance between work and family" is the biggest challenge facing women in paid jobs, according to a large-scale survey of by the International Labour Organization (ILO) and Gallup. Both men and women in the vast majority of countries and territories surveyed said so.

Other issues such as unfair treatment, abuse, harassment in the workplace, lack of good-paying jobs and unequal pay also emerged among the top challenges.