A new survey has found that businesses in the Asia-Pacific need to become more innovative with regards to their employee benefits schemes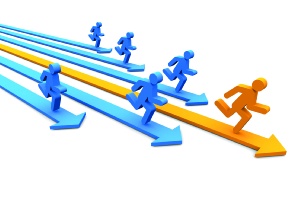 Sixty per cent of APAC organisations are looking at reviewing employee benefits to make up for the low wage growth and salary levels since the global financial crisis.
This result comes from
Mercer
's
Total Remuneration Survey
which compiled data from 12 countries throughout the Asia-Pacific and found that employers were becoming more creative with regards to the benefits offered.
Overall the study found that allowances, health insurance, and personal & accident insurance were the most common benefits provided.
The survey also highlighted four key trends throughout the region:
A greater number of health and wellness programs being offered in order to boost productivity, reduce absenteeism and lower premium rates
More flexible benefits schemes to meet the needs of a multi-generational workforce for those at all life stages
The optimisation of costs for a firm's existing benefits spend especially with regards to the surge in health insurance premiums due to medical inflation
Benefits that fall outside of traditional life, medical and retirement schemes with staff having greater flexibility to choose their own packages
Puneet Swani, partner and information solutions & rewards practice leader at Mercer, said that these trends were due to continue with more companies taking up these more creative packages.
"Against the backdrop of squeezed salary increases, we are likely to see companies adopt increasingly more innovative and segmented approaches to employee benefits as they seek to create distinctive value propositions that will help to attract and retain employees," he said.
"Hiring throughout Asia will continue to be competitive across many sectors and businesses will need to offer compelling benefits packages if they are going to retain current employees and attract new ones. Organisations may even decide to reward peers differently, placing greater emphasis on incentivising and rewarding the future value creators, rather than past legacy drivers."
Examples of these trends can be seen around the APAC region. For instance, Uniqlo in Japan has
recently announced
that it will be trialling a four day working week for its staff to encourage greater flexibility and create a better work-life balance.
Over in Australia, Bristol-Myers Squibb, a global biopharmaceutical company, offers extensive
health and wellness programs
to its staff including health assessments, massages and nutrition seminars.
Even elsewhere worldwide, corporations are becoming more innovative with their employee benefits. Richard Branson has offered one year of paid holidays to new parents working at Virgin Management, Facebook and Apple are giving female employees the chance to freeze their eggs and have children later on in life, and US tech firm, FullContact, has introduced 'paid paid vacation' where staff are given additional money to disconnect from email, phone, etc while off on leave.
Related stories:
Netflix, unlimited parental leave, and the world's new HR star
Singapore HR: It's time to fully embrace flexible working
Maternity benefits: a workplace taboo?