Harassment can infect and damage any work environment regardless of its form. What should HR do to prevent and combat this serious issue?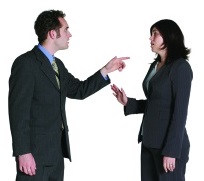 In an effort to make Singapore workplaces safer, the Tripartite partners have put together an advisory outlining several key steps that HR can take to protect staff in case of future harassment.
The guide calls on employers to "proactively identify, evaluate and control the risk of harassment" within the workplace. This can be achieved through a company's existing workplace safety and health (WSH) risk management process.
The partners who wrote the advisory – the Ministry of Manpower,
National Trades Union Congress
and
Singapore National Employers Federation
– have proposed the following nine principles to combat harassment at work:
A clear zero tolerance policy towards harassment with serious penalties
A commitment by senior management towards combating this issue
Communal responsibility from employers, employees and customers
Holistic management of harassment within the WSH risk management policy
Preventative measures that detect and manage the early onset of harassment
Confidentiality of the alleged harasser, those affected and the informant
Case management handled by neutral parties who are impartial and independent
A promise by the employer not to retaliate after an informant makes a report
Clear documentation of the investigation to ensure complete accountability
The report suggests HR improve on the following skills in order to combat workplace harassment:
Awareness of work risk factors that lead to harassment
Awareness of behaviour which constitutes harassment
Awareness of the potential signs of harassment
Procedures and measures to prevent this issue
Grievance handling procedures and conflict management
Techniques for investigation and case management
Counselling for the harasser and the affected individuals
"Employers should develop a formal policy which prohibits harassment and also ensures recourse in the case of harassment at the workplace," the report suggests. "The policy should be developed in consultation with workers in the organisation/the unions (if any)."
Clear communication is essential so the workplace harassment policy is provided to all levels of the organisation. As well as training for HR, line managers and supervisors about what to do to minimise the chances of harassment, the report suggests setting up support groups and counselling services to help deal with the consequences if any issues arise.
Related stories:
How to get your employees to report misconduct
The HR team that stood up to a Singapore man's sexual harassment
Workplace bullying – what you need to know