The academic behind a new Oxford University study has called upon employers to alter working hours, declaring 9am starts as tantamount to 'torture'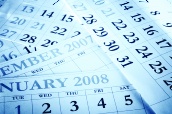 Forcing people under the age of 55 to begin work before 9am is on par with "torture", according to a leading UK-based sleep expert.
Working nine-to-five takes its toll on employees' bodies, leaving them exhausted and stressed as a result of sleep deprivation, according to Dr Paul Kelley.
Kelley – an honorary clinical research fellow at Oxford University's Sleep and Circadian Neuroscience Institute – said that the typical working pattern posed a threat to performance for those aged under 55, at which time human beings start needing less sleep.
"We cannot change our 24-hour rhythms," he said. "You cannot learn to get up at a certain time. Your body will be attuned to sunlight and you're not conscious of it because it reports to hypothalamus, not sight."
"This applies in the bigger picture to prisons and hospitals. They wake up people and give people food they don't want. You're more biddable because you're totally out of it. Sleep deprivation is a torture."
According to Kelley, there is a need for society to alter its work and school hours to better suit humans' natural body clocks.
He claimed that firms forcing employees to start work early risk damaging productivity and building up employees' health problems.
"This is a huge society issue; staff should start at 10am," Kelley told the British Science Festival. "You don't get back to [the 9am] starting point until 55.
"Staff are usually sleep deprived. We've got a sleep-deprived society. It is hugely damaging on the body's systems because you are affecting physical emotional and performance systems in the body.
"Your liver and your heart have different patterns and you're asking them to shift two or three hours. This is an international issue. Everybody is suffering and they don't have to."
Kelley proposed introducing staggered start times at schools and workplaces as a result of research into the human body's 24-hour rhythms.
He said that the body has a "master pacemaker" in the brain that is set by receptors in the eye.
Previous research has found links between sleep deprivation and long-term memory, attention spans and drug and alcohol abuse.
According to researchers, it can also lead to anger, anxiety, frustration, impulsive behaviour, weight gain, high blood pressure, stress and mental health problems.
Young people in particular are vulnerable to the damaging effects of sleep deprivation, which Kelley claimed should prompt schools and workplaces to allow those aged between 16 and 18 to begin their days at 11am.
Related stories:
Preventing fatigue-based workplace disasters
Five everyday habits that are killing productivity
"Don't forget about senior leaders' health," warns Virgin Media chief