Parliament passes law to provide all workers with access to tribunals and mediation for salary-disputes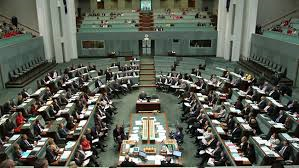 A new law which widens access to tribunals for employees to resolve pay-disputes has been passed by Singapore's Parliament.
The Employment Claims Tribunals (ECT) act, which comes into force in April next year, will give workers from all income brackets access to tribunals for salary-related disputes.
The current law, under the Employment Act, puts a salary cap of SG$4,500 a month on workers seeking to make a claim under the Labour Court.
The new ECT law will take over the Labour Court's function and remove the salary cap, meaning all workers can make a claim - a move which will particularly benefit higher-earning workers such as such as professionals, managers and executives (PMEs).
Employers can also make claims for payments if employees terminate their contract without notice.
Under the new law, all cases must go through MOM-approved mediation by the Tripartite Alliance for Dispute Management - a new centre to be set up by the Labour movement.
Minister for Manpower, Lim Swee Say, explained: "Our experience shows that mediation is an effective way of resolving salary-related claims amicably between the parties."
For cases in which mediation is successful, parties will sign a settlement agreement.
Unsuccessful cases will be referred to the new tribunals.
There will be a claims limit of SG$30,000 for cases mediated with union involvement, and SG$20,000 for all others.
The ECT will also hear contractual salary-related claims from employees, including payment of allowances, bonuses, commissions, salary in lieu of notice and retrenchment benefits, provided that these are expressed in monetary terms in the contract, Lim said.
Lim said the changes would "provide for a more comprehensive and inclusive suite of dispute resolution services for all employees, while ensuring that unions and the tripartite partners continue to have a strong role to play in our employment landscape."
Related stories:

MOM announces crackdown on Employment Pass abuse

Luxury goods manager sentenced for stealing SG$11.2m from company

PUB officer faces 700 charges of cheating after tricking colleagues