Launched next year, the cooperative program will see industry and universities working side by side to give undergrads practical work experience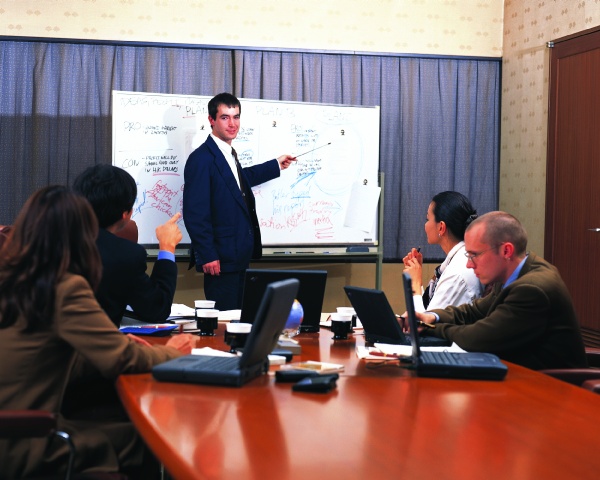 Pilot "cooperative programs" are set to be launched in the coming years – incorporating practical work experience and undergraduate study – with some of Singapore's top firms working with two local universities.
The initiative was announced by Acting Minister for Education (Higher Education and Skills)
Ong Ye Kung
at The Straits Times Education Form 2016 on Saturday (25 June).
The programs will be run by the Singapore Institute of Technology and SIM University collaborating with partner organisations including Singtel, The Ascott, Singapore Power, CapitaLand and Standard Chartered. Government agencies such as the Defence Science and Technology Agency and the Cyber Security Agency of Singapore will also be involved.
"As the name implies, it is a cooperation between universities and industries, where students spend half or more of their time at the workplace, alternating between campus and company on a semestral basis," Ong said.
"Many can, in fact, be hired by the company from the outset and are income-earning employee-students throughout the course."
While it is important for universities to develop soft skills such as teamwork and cultural knowledge, these were best honed by practice, Ong added. For this reason, educational institutions are focusing more on practical experience and real-life learning.
"Increasingly, education is a joint effort between institutions and industry players because they recognise that deep technical skills and horizontal, essential soft skills have to be acquired at the same time.
"This co-operative program is a fresh concept. The leaders in the universities and industries understand its benefits, and that it requires a far higher level of commitment by the companies compared to the internship programmes we have today."
Businesses will have to work together with the chosen university and design a curriculum. It is essential for those in middle to upper management to know the lesson plans and have the patience to mentor, guide and teach these skills.
To achieve this, the Ministry will support firms involved in the initiative to ensure the program is both effective and successful, Ong said.
Related stories:
Government unveils new apprenticeship scheme
S$120m fund to prepare for ICT jobs surge
Where do Singapore graduates want to work?