In its ongoing push for enterprise transformation, the Ministry of Manpower has announced its second sectoral manpower plan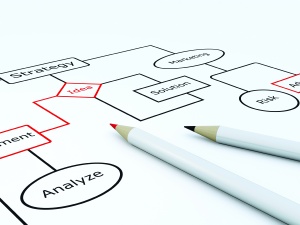 "We must work together to create better jobs, and with better jobs, offer better careers and opportunities for people. We must also work together to make every worker a better worker. Because with better workers, collectively, companies will be able to compete better, grow better."
With these words, the Minister for Manpower,
Lim Swee Say
, launched the government's new retail sectoral manpower plan (SMP) at Clarke Quay Central yesterday (10 December).
Manpower is a crucial issue within the retail sector. The Singapore Retailers Association (SRA) told
TODAY
that more than 40 per cent of frontline positions remain unfilled. This is unlikely to change especially due to the government's tighter limits on foreign workers.
"In the past 2 years, the retail sector hired both local and foreigners in larger numbers and this is not sustainable with slower workforce growth," Lim said at the launch.
Prior to launch, the retail SMP was developed by SPRING Singapore and the
Singapore Workforce Development Agency
.
The first stage of the plan includes a study commencing next year which involves around 30 retailers from different industries. This will identify training and skill gaps within the sector and provide guidelines on how to implement leaner manpower models and produce higher value-added staff.
For the second stage, retailers who wish to make use of these findings can apply for grants offered by SPRING. The guidelines produced will work as best practices that enable retailers to learn both from the study and each other, the minister said.
Additionally, the SMP will allow up to 100 retail firms to upgrade their existing HR strategies and improve on areas such as compensation & benefits and learning & development.
SPRING will provide 70 per cent funding for these HR transformations and will also offer advice and recommendations on the best steps forward.
Other assistance offered under the plan includes trialling upgraded internship roles and new training programs to support existing retail staff with up-skilling and leadership development. There will also be a special focus on mature and mid-career workers.
"Today's launch is only the beginning," Lim said. "In the next five years, if you want to [succeed] in [this] transformation, the SMP is something to start on. We still have a lot more to do."
Related stories:
MOM pushes for enterprise "transformation"
Government unveils new manpower plan
Labour productivity "well on track", DPM Tharman