MOM welcomes a new minister next month, with the current minister Tan Chuan-Jin taking over the Social and Family Development portfolio.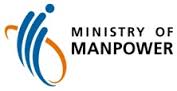 A new face will be at the helm of the Ministry of Manpower.
Prime Minister
Lee Hsien Loong
last week announced the appointment of
Lim Swee Say
as the new Manpower Minister, effective from 4 May.
The current Minister, Tan Chuan-Jin, was appointed Minister for Social and Family Development, and will be holding both portfolios until Lim takes the helm of MOM, Lee said.
The
Singapore National Employers Federation
(SNEF) has welcomed the appointment.
"SNEF has been working closely with Mr Lim Swee Say for over 10 years. Mr Lim's pro-business and pro-worker position on many issues has helped the tripartite partners to reach consensus solutions that benefit all parties and Singapore as a whole," a release from the federation said.
The organisation also noted Lim's rallying of the Labour Movement and employers around specific causes, including: the 1997 Skills Redevelopment Programme, to help companies retrain workers during restructuring; the Upturn the Downturn strategy during the 2007-08 financial crisis, to help companies cut costs and save jobs; the Inclusive Growth Programme, to support companies which share their productivity gains with workers; and the Progressive Wage Models to help companies link wages to productivity, skills and careers.
SNEF president Robert Yap said he's known Lim since he was the general manager and then the Chairman of the former National Computer Board, and also when he was the managing director at the
Economic Development Board
.
"I think his experience there and in the Labour Movement will give him a very deep understanding of the competitiveness issues faced by employers and the concerns of workers," Yap said.
"I am sure that tripartism will be further strengthened with him helming the Manpower Ministry."