Proposed changes to the Employment Act have now been passed, creating new requirements for local employers with regards to payslips and key employment terms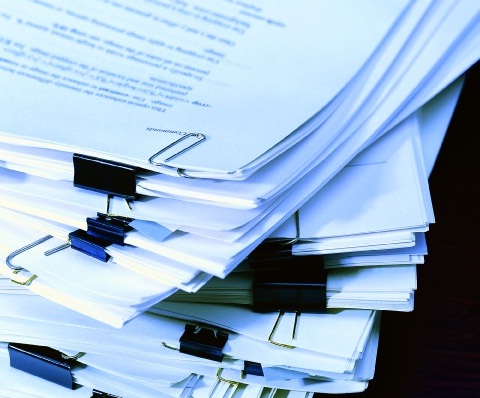 Under a newly passed law, employers will have to supply itemised payslips and key employment terms (KETs) from 1 April 2016.
First proposed by the Ministry of Manpower (MOM) in July 2015, these amendments to the Employment Act (EA) were passed yesterday. The Bill also adjusted the penalty framework for breaches to the EA.
From 1 April, itemised payslips will need to be provided once a month to all employees covered under the EA. These can be issued in hard or soft copy as long as they still contain the necessary breakdown of items as follows:
Full name of employer
Full name of employee
Date of payment
Basic salary for each salary period
Start and end date of each salary period
Allowances paid (fixed and ad-hoc)
Additional payments (bonuses, rest day pay, public holiday pay)
Deductions made (fixed and ad-hoc)
Overtime hours worked
Overtime pay for each overtime payment period
Start and end date of each overtime payment period
Net salary paid for the month
In the event that an employee gets paid weekly, fortnightly or in some other non-monthly arrangement, payslips can be issued at least once monthly. This allows for some consolidation within each individual payslip.
These new amendments also require employees to supply staff with their key employment terms (KETs) by 1 April 2016. This applies to anyone working under the EA who is with a company for at least 14 days. They can be supplied in a hard or soft copy with common KETs provided in a staff handbook or over the company's intranet.
"On the one hand, providing such documents will allow employees to better understand their regular salary components, as well as employment terms and benefits,"
Lim Swee Say
, Minister for Manpower said in Parliament yesterday (17 August). "On the other hand, this will help the employers to prevent misunderstandings and minimise disputes with their employees."
The penalty framework has also been adjusted for those breaching the EA. Whereas previously, these breaches were considered criminal offences, the MOM will now set up a framework to treat any less severe breaches as civil. These will attract administrative penalties and will include:
Failing to supply itemised payslips
Failing to supply written KETs
Failing to keep detailed employment records
Unintentionally supplying inaccurate data
These administrative penalties will range from S$100 to S$200 per employee or occurrence. Failure to comply will then become a criminal offence.
"What this means is that employers who do not issue payslips or KETs may face a financial penalty, but there will be no criminal record. This process is more appropriate for these types of administrative breaches, and prevents companies from being penalised too heavily," Lim said.
While these amendments will be effective from 1 April, 2016, there will be a one-year grace period to allow everyone time to implement the proper changes. During this time, light enforcement will occur with the Ministry instead assisting employers to meet the new requirements.
"Our focus will be on educating ... rather than on punishing those who do not comply," Lim said.
Related articles:
HR teams: issue payslips or pay up
MOM announces new changes to work injury compensation
HRDs face tough new foreign recruitment laws