Survey reveals top opportunities when engaging with your network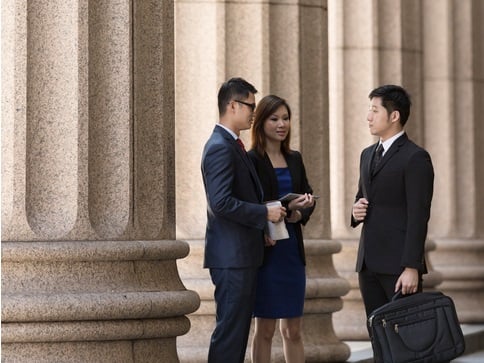 Nearly half (45%) Singapore professionals said they secured their current job in large part because they kept in touch with their professional network, according to a recent survey by LinkedIn. The figure is higher than the 37% global average.
The poll also found that 82% of Singapore professionals consider networking to be important for career success. Results came from a February to March poll of over 15,000 professionals across 17 countries, including 1,000 from Singapore.
Data revealed the top "opportunities" when individuals engage with their professional network:
54% received a job introduction
52% secured a job because they knew someone at the company
40% found a new job
However, 47% of the respondents admitted they find it difficult to stay in touch with their professional connections online. When asked why, a little over half (51%) claimed they don't know what to say, while 50% are uncertain on how to they can reconnect with contacts in their network.
"The right opportunity doesn't always present itself when we're looking for them, but on the other hand, we might be one connection away from a dream job, business deal or partnership," said Linda Lee, LinkedIn head of communications for Southeast Asia and North Asia.
"Building meaningful connections, engaging with your professional network helps ensure that you don't miss out on such opportunities. Networking your way in by investing time on your professional network has proven to be rewarding for many in Singapore," she added.
Related stories:
References from co-workers just as important as those from managers
How important is background screening?