A number of MPs have suggested alternative measures to take care of newly redundant employees in the first day of parliament's Budget debate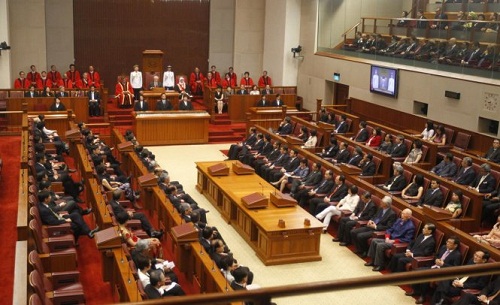 With the 2016 Budget focusing on productivity and the recruitment of older and disabled workers, the topics of redundancy and retrenchment seemed to take a back seat until the first day of the Budget debate (4 April) when several members of parliament (MPs) discussed this key issue.
Patrick Tay, MP from the West Coast GRC, noted that there were 15,000 workers retrenched last year, the highest level since the 2009 global financial crisis. Of these, 71% were professionals, managers and executives (PMEs).
He suggested expanding the existing Career Support Programme – which offers wage support to employers providing appropriate job opportunities – to all retrenched or unemployed PMEs. Currently, the program is limited to only mature age professional, he said.
An additional support network could also be established for displaced PMEs to boost morale and encourage these workers to continue seeking employment.
Sylvia Lim, MP of the Aljunied GRC, proposed 'redundancy insurance' where employees and employers put aside a small percentage of their wages towards a fund. This will provide payments for up to six months to employees who have been retrenched, she added.
The program would offer a safety net for redundant workers without having to draw on public funds, she said.
"Such a modest scheme of limited payouts will send a clear signal that only a temporary buffer is being provided, incentivising the worker to actively prepare to earn his own income again."
Foo Mee Har, MP from the West Coast GRC, talked about equipping retrenched staff to have the "right mindset" to begin anew.
"Employers are concerned about having to deal with the baggage and motivational issues that come with hiring a displaced PME ... We must therefore provide the necessary emotional and motivational support to re-ignite passion."
Finally, Melvin Yong, MP from Tanjong Pagar GRC, said more needed to be done to help mature PMEs adapt to changing work conditions. Training them with a second set of skills could help them find employment sooner, he added.
"Even before the risk of displacement becomes real, we should help them acquire relevant skills to help them move ahead into new jobs, different jobs and future jobs."
Related stories:
How will Budget 2016 impact HR?
Singapore Budget 2016: What should HR expect?
Employers asked to give feedback for Budget 2016