Singtel says sorry after staff at their agency allegedly breached their company's 'marketing standards', shortly after being named one of the most ethical employers in the world.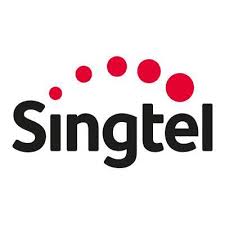 One of the largest mobile network operators in Singapore has been forced to say sorry over an online smear campaign against rival telcos, only weeks after being named one of the most ethical businesses in the world.
On Thursday Singtel issued a statement apologising after the leak of an alleged directive by marketing agency Gushcloud to bloggers to vilify rival companies M1 and Starhub.
The directive, allegedly written by a Gushcloud employee, included instructions to online influencers to complain about the other two telcos' services or network connections.
It was circulated online, which prompted M1 and StarHub to take up the matter with Singtel and the Infocomm Development Authority of Singapore (IDA).
The controversy comes only weeks after United States-based think-tank Ethisphere Institute listed the company as one 2015 World's Most Ethical Companies earlier this month.
"Companies today are challenged by a complex and often conflicting set of laws and regulations around the world, yet despite the lack of a global rule of law there's a growing commonality about how to do business the right way," Ethisphere's chief executive officer Timothy Erblich said at the time.
In Singtel's apology statement, the company's vice-president of Consumer Marketing Johan Buse said that investigations revealed that staff who worked with Gushcloud on the marketing campaign in June last year "did not adhere to Singtel's marketing standards."
"As an organisation, we maintain high marketing standards and do not condone negative campaigns or publicity against any individuals or organisations," Mr Buse said.
"We apologise for this isolated incident. We will emphasise to our staff and agencies our marketing standards and the importance of adhering to industry guidelines including the Singapore Code of Advertising Practice."
Singtel said on Thursday it has terminated the services of Gushcloud with group CEO Chua Sock Koong adding that the Singtel employee involved in the controversial marketing campaign is "no longer with us".
Gushcloud CEO Vincent Ha also apologised in a Facebook update late Thursday.
"As an influencer marketing company, we should have known better and made better recommendations to our client," Mr Ha wrote.
"Because of that, we have let our influencers and our client down with the way the campaign turned out and we are sorry to those who were affected by the campaign."
"It goes against the management's belief to use the Internet for spreading negative messages," he added.
He described conflict surrounding as "unpleasant" and said the Gushcloud team is committed to implementing a clear code of conduct and recommended practices.
Advertising Standards Authority Singapore chairman, associate professor Tan Sze Wee, told HRD Singapore that authority had since begun drafting guidelines that would cover social media advertising.
Click here
for the full list of the 2015 World's Most Ethical Companies.