Three-quarters of employers firing staff after surveillance – but many workers quitting also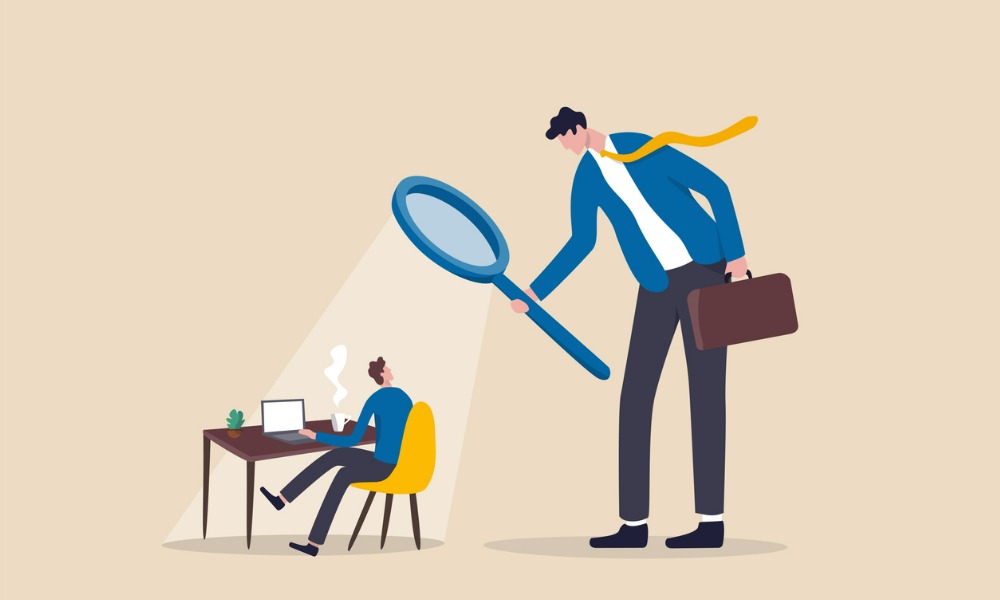 Despite heated debate on the use of employee monitoring software, a new report has found that 96% of remote companies are utilizing this, some to the point where they are watching employees work on camera.
A survey by ResumeBuilder.com of 1,000 US-based respondents revealed that 37.4% are requiring employees to be on video as part of monitoring.
And there are employees assigned to watch these video feeds, with 35% of respondents saying employees are watched for two to four hours each day.
Other monitoring methods used by employers include:
Monitoring web browsing and app use (62.2%)
Blocking content and apps (47.8%)
Tracking attention via biometrics (44.7%)
Capturing random screenshots (43.2%)
Logging keystrokes (37.4%)
The use of employee monitoring software significantly spiked amid the pandemic, thanks to the emergence of remote work.
According to the report, 37% of respondents started monitoring staff during the pandemic's first year, while 20% starting monitoring within the past year. Only 10% of remote companies were monitoring staff pre-pandemic.
Efficiency of monitoring methods
The findings come amid the controversies surrounding employee monitoring software, as critics point out that the technology could breach an employee's privacy.
Just this March, the Commonwealth Bank of Australia was criticised for allegedly spying on staff through a system that measures their computer activity, news.com.au reported, citing the Finance Sector Union.
But employers believe that such software could improve productivity, especially amid remote and hybrid work.
According to ResumeBuilder's report, 97% of the respondents either "strongly" or "somewhat" believe that implementing monitoring software has increased employee productivity. Only three per cent said they don't believe this as the case.
Other employers are saying that using monitoring software could also encourage staff to return to the office, according to the report.
To 14% of the respondents, they said they are only monitoring staff to encourage them to work in person more often, as they are not subjecting in-person staff to software monitoring.
The cost of monitoring staff
Monitoring employees has various consequences on the workforce, according to the report. It found that 73% of respondents fired staff because of data harvested from monitoring software.
If not through termination, employers are still losing staff because employees are quitting.
According to the report, 69% of the respondents said some of their staff quit because they refused to be monitored, with 35% of them losing six to 10 staff members because of the issue.
Employees have at least two hours of non-productive time on average, according to Stacie Haller, chief career advisor at ResumeBuilder.
"But I would point out that two hours may be easily wasted when working in-house as well," Haller said. "However, in-house employees are not being monitored in the same way. It is not surprising that many employees do not want to feel like big brother is watching them daily when they are good employees and working hard for their organization."
Management struggle
The results reflect how employers are still struggling to handle a remote workforce in a post-pandemic environment, according to Haller.
"As managers become more comfortable in managing a remote workforce, and as younger workers become managers and have been working more of their career remotely, software monitoring will hopefully become antiquated and the focus will be on results and not the amount of time worked," she said.
If employers want to keep monitoring their staff, they should let them know upfront and as early as the application process to give them time to withdraw, she added.
"If companies are having difficulties attracting talent if they are monitoring them, then we may also see a change in the prevalence of this technology," Haller said.