A new report finds Singapore falling in the global talent ranking and one expert says greater focus on developing local talent is needed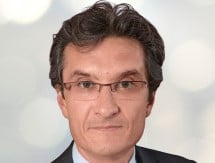 A recently-released report by global business school IMD on World Talent Ranking found that Singapore, last year's only Asian country in the top ten, fell five places in terms of competitiveness.
The annual report assesses how dozens of countries develop, attract, and retain the talent pool necessary for businesses to maximise their performance by drawing on two decades' worth of competitiveness-related data from the IMD World Competitiveness Center and in-depth surveys of thousands of executive from 61 countries.
Rankings are aggregated from performance in three overarching categories – investment/development, appeal and readiness – compiled from a wide range of factors that include:
• Education
• Apprenticeship
• Employee training
• Worker motivation
• Language skills
• Cost of living
• Quality of life
• Pay
• Tax rates
• Brain-drain
Director of IMD's World Competitiveness Center, Professor Arturo Bris said that a lack of investment in local talent is a crucial failing.
"The lack of investment in local talent is one of the key factors causing Singapore to slip from 10th to 15th position this year," he told HRD.
"A quick win for the Singapore government will be investing in primary and secondary education that will benefit the country in the long run."
"Similarly, the private sector needs to ensure that employee training is granted a fair degree of priority among companies. The current status of employee training schemes may underline the decreasing level of motivation."
But while Singapore fell in its overall ranking, it topped the readiness category and Bris said this is because "there's a high quality of skills available in the talent pool and Singapore, collectively meets the demand of both the local and international market".
"With a high number of skilled workers, companies need to learn how to better allocate their human resources and implement policies that will help workers perform to their fullest potential," he said.
"In addition, readiness can positively feed into the image of the country thereby contributing to the attraction of highly-skilled overseas personnel."
Related stories:
Transformation plans set for food, hotel industry
Two new SkillsFuture awards announced
Why companies should invest in apprenticeships