As the Golden Jubilee weekend approaches and the celebrations ramp up, more employers across the country are joining in with some special staff bonuses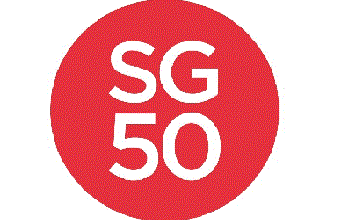 After HRD Singapore reported on
a number of companies
which have given out generous SG50 gifts to their staff, more of the country's top firms have joined in on the celebrations.
United Overseas Bank (UOB) has proven to be one of the most generous firms, offering S$1,000 to 7,500 employees who are ranked vice-president and under. The company has also given each one of its staff an extra day of annual leave to commemorate the occasion.
"As SG50 is an historic moment in time for Singapore, we wanted our employees to be able to extend their celebrations with family and friends, whether they take the day off to coincide with this long weekend or any other time this Golden Jubilee year," Wee Ee Cheong, CEO and deputy chairman of UOB, told
The Straits Times
.
Oversea-Chinese Banking Corporation
(OCBC) has given all 8,000 of its staff a special a SG50 Nets Flashpay card with S$100 in preloaded credit. Additionally, they will get complimentary tickets to Gardens by the Bay and subsidised tickets to Universal Studios.
The firm is also giving 3,000 staff, comprising of junior executives and unionised employees, 100 OCBC shares each.
"When deciding what would make a meaningful gift, we took into consideration feedback from employees who said they would like something that goes over and beyond hard cash."
"With this in mind, we believe our SG50 Gift is both celebratory and commemorative, and would allow our employees to celebrate the nation's 50th birthday together with their families," OCBC said in an online press release.
With these examples in mind, what is your firm doing to celebrate SG50? Do you have any staff bonuses or gifts to help them enjoy this once-in-a-lifetime occasion? Are you hosting any special events? Please let us know in the comments below.
Finally from all of us at
HRD Singapore
, we hope you have a wonderful Golden Jubilee weekend. Whether you are spending time with family at home or experiencing the many activities planned, please enjoy the celebrations.
Related stories:
Employers celebrate golden jubilee with multi-million dollar bonuses
Big brands test employee morale with hongbao extremes
Government offices to shut for SG50 celebrations