The Ministry of Manpower is inviting HR professionals to comment on the latest proposed changes to the Work Injury Compensation Act.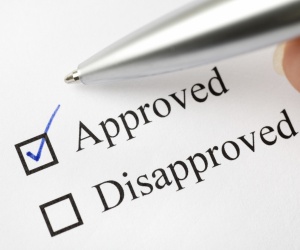 The Ministry of Manpower (MOM) is appealing for feedback on proposed changes to the Work Injury Compensation Act (WICA), due to come into effect next year.
Consultation for the proposed changes – which include reviewing compensation limits for injuries and looking at including expenditures that facilitate an early return to work as claimable under the WICA – kicked off yesterday.
Under the WICA – which provides a no-fault alternative to common law in settling compensation claims – an employer is liable to pay compensation for worker injuries regardless of fault, as long as an employee suffers an injury by an accident arising out of, and in the course of, employment.
In exchange, the employer's liability for compensation is capped.
Currently, if a worker dies during the course of their employment the maximum lump sum pay-out under the Act is $170,000, and a minimum of $57,000.
For permanent incapacitation workers can receive between $73,000 and $218,000, and for medical expenses associated with that injury workers can receive up to $30,000 or up until on year since the accident, whichever is reached first.
An employee can also claim compensation for contracting one of the occupational diseases listed in the Act, or if the disease is contracted due to work-related exposure to chemical or biological agents.
These limits were set in 2012 based on the 2010 median wage of resident employees.
Since then, according to MOM, median nominal wages of resident employees have increased some 20 percent.
"Medical bills for industrial accidents had also increased over the same period. Hence, it is timely to review the compensation bills," the MOM consultation document said.
In addition to reviewing compensation limits, MOM is proposing that expenditures that facilitate early return to work be claimable as part of WICA medical expenses.
An example given was the costs associated with engaging professional to develop return to work plans and assess the work environment and provide recommendations to employers on how to better accommodate their injured employees.
"Early intervention to rehabilitate injured employees not only aids their recovery, it also gives them assurance in terms of job and income security. For employers, they too benefit when employees, especially the skilled and experienced ones, return to work early," the document said.
MOM has invited the public to comment on the proposed changes from now until April 20. You can make a submission by visiting
www.mom.gov.sg
.