Reforms seek to ensure adequate and fair compensation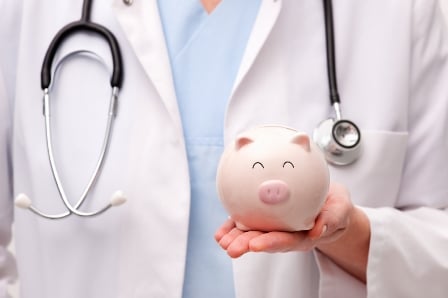 Starting 1 October, employers will have to provide better personal accident insurance (PAI) coverage for their foreign domestic workers (FDWs) under revised rules by the Ministry of Manpower (MOM).There are 239,700 FDWs in Singapore as of December 2016, according to the ministry's figures.
The changes were made to ensure that all FDWs continue to be adequately compensated should they become permanently disabled or pass away during their employment in the city-state, the ministry announced on Sunday.
Among other things, MOM has hiked the minimum sum assured from $40,000 to $60,000. "This revision takes into account the increase in FDW's median wages over the years, since the last review of PAI coverage in 2008," said the ministry. It expects annual premiums to rise by $7 to $15.
MOM will also specify that the period of PAI cover must be from the date the FDW first arrives in Singapore to the date the FDW returns to his or her country or, in the case where the person is changing employers, to the date the new work permit is issued.
Although employers are responsible for the filing of claims with insurers for accidents covered under PAI, MOM will allow FDWs or their legal representatives to file claims directly with insurers. If an FDW or next of kin is unable to do so, a MOM-appointed representative can also be directed to act on their behalf.
Insurers are also covered by the changes, MOM will require that PAI cover all sudden, unforeseen, and unexpected incidents that results in the death or permanent disability of the FDW.
"Today, different insurers provide different coverage for PAI, with some insurers taking a narrower definition of accidents and imposing more exclusions. As a result, some FDWs receive compensation for certain accidents, while others may not, even though the circumstances and injuries are the same," said MOM. Insurers will not be permitted to impose additional conditions, exceptions or exclusions except those specified by the Controller for Work Passes such as on pre-existing conditions and suicide.
Employers will have to purchase PAI policies with the new requirements upon new application or renewal of FDW Work Permits from 1 October.
Last year, the workplace fatality rate in Singapore remained at 1.9 per 100,000 employed persons while non-fatal injuries increased by 5.4%. Most workplace injuries involved crushing, fractures and dislocations. Amputations were the second most common injury, with 143 workers suffering from complete loss limb.
Related stories:
ILO calls for vastly improved national occupational safety and health data
MOM identifies 3 workplace safety and health priorities for 2017