Safeguards are in place to protect workers' interests, says minister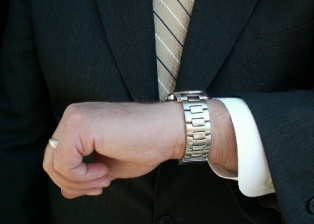 Between 2007 and 2016, some 320 Singapore employers applied for overtime limit exemptions on average per year, according to figures revealed by Minister for Manpower
Lim Swee Say
in Parliament on Monday. Of that figure, 270 employers (84%) were granted exemptions annually.
Lim said the Ministry of Manpower (MOM) has "progressively tightened" such exemptions. In 2012, it shortened the maximum exemption period from two years to one. It also required employers who apply for repeat exemptions to submit plans or measures implemented to reduce reliance on these exemptions. "As a result, approved over-time limit exemptions decreased by 60%, from 8,700 company-months in 2011 to 3,400 in 2016," said Lim.
There are safeguards in place to ensure that workers' interests are protected, according to Lim. For example, employers must obtain written consent from workers affected by the exemptions. Exemptions are rejected for employers with previous infringements against the Employment Act. Where applicable, unions must also agree to the exemptions. MOM does not grant exemptions for high-risk jobs, such as those involving heavy machinery.
The Employment Act limits the working hours of Singapore employees to 12 hours a day, including overtime. On a monthly basis, overtime cannot exceed 72 hours. But the law allows the Commissioner for Labour to exempt companies from the directives, based on operational needs, workplace safety, and the interests of workers.
Most companies who applied exemptions were from the security, manufacturing, and transport and storage industries, said the minister. "Over-time limit exemptions are generally granted only to companies with unexpected short-term business needs. The main exception is the security industry for which a Tripartite Committee has been working to make more and better use of technology to become more manpower-efficient."
Related stories:
The one thing millennials value more than salary
What do Singapore workers expect from their employers?