The Ministry of Manpower set out new obligations for operators of factory-converted dormitories housing foreign workers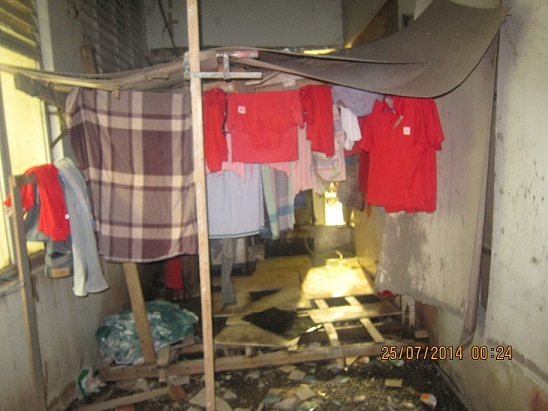 The Ministry of Manpower (MOM) has set out new conditions that operators of factory-converted dormitories (FCDs) for housing foreign workers will have to meet, including the provision of a 'feedback channel' and wi-fi.
Starting next year, dorm-operators will have to meet the legal obligations in order to get approval to use their industrial premises for workers to live in, the MOM announced on Wednesday.
The move comes after the MOM's called earlier this month for FCD operators to raise housing standards and after consultations with industry stakeholders, following concerns over the conditions of worker housing.
From 1 Jan 2017, operators will have to meet four new conditions, as well as the existing obligations, to secure an approval or renewal.
The new conditions are:
The provision of a feedback channel for workers to report issues related to the housing conditions of the FCD
The provision of a personal locker for each worker
The provision of at least one sick bay in the FCD
Alternatively, the operator can develop a contingency plan to deal with cases of infectious diseases
And the provision of Wi-Fi within the FCD
In a press release, the MOM said that operators would have to provide documentary evidence to show that they have met the conditions before they begin operating, and will be subjected to regular inspections.
Speaking at an FCD seminar on Wednesday, Minister of State for Manpower Teo Ser Luck said, "Foreign workers make important contributions across so many different jobs and capacities in various sectors. It is only right that we ensure they are well taken care of while they work here."

Related stories:

Workplace tragedies on the rise in Singapore

Two worker deaths at iPhone maker in two days

Singapore's high wages bring recession warnings