The Ministry also outlined a number of other initiatives that will impact the way that you manage your HR function in the future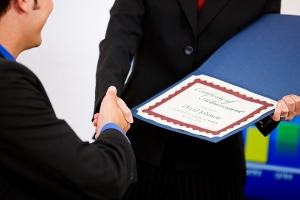 At the Committee for Supply Debate last Friday (8 April), several members from the Ministry of Manpower (MOM) spoke of future labour initiatives. These covered areas including HR certification, increased productivity and the employability of older workers.
HR Sectoral Manpower Plan
Teo Ser Luck, Minister of State for Manpower spoke of the HR Sectoral Tripartite Committee (HRSTC) – formed in September 2015 – and its current efforts to develop an HR Sectoral Manpower Plan (HRSMP).
The HRSTC recommended establishing a National HR Professional Certification Framework which certifies HR professionals based on key competencies, work experience and a professional code of conduct. Understanding local employment regulations, guidelines and practices will also be included.
The framework will include a progressive learning ladder – a formal roadmap of how to develop core capabilities within the HR industry.
Lean Enterprise Development Scheme
Teo also spoke of how MOM will upgrade the current Lean Enterprise Development (LED) Scheme. An expanded scheme has been created that requires firms to look more deeply into their processes and boost productivity. This will be done in three phases with companies:
Assessing their current situation
Identifying and applying for government grants
Becoming future ready
MOM will assess proposals for firms wishing to implement automation, improve productivity, redesign jobs through computerisation, etc. The Ministry will work alongside employers to create manpower-lean proposals that produce results in a two-year timeframe.
Temporary foreign worker flexibility can also be supplied if needed so that foreigners can share their knowledge and skills with local apprentices who will later take on those roles.
Employability of older workers
Sam Tan, Minister of State for Manpower, outlined the following key policies proposed by the Tripartite Committee on Employability of Older Workers (TRICOM) to encourage firms to hire and re-hire those in this older demographic:
A review of the WorkPro scheme. While details will be given later, the new scheme will focus on better age management practices and job redesign processes.
Removal of the wage-cut provision – which allows firms to reduce wages of workers turning 60 by up to 10%. This will come into effect from 1 July 2017.
Raising the re-employment age to 67 years. This will come into effect from 1 July 2017.
Extension of the additional wage offset of 3% to employers who re-employ workers aged 65 and above to 1 July 2017.
Amendment of the law to allow employers to help older workers secure jobs at a related or subsidiary company. While the current regulations do not allow for one employer to take on the re-employment obligations of another, this will be changed from 1 July 2017 so that older workers can take up jobs outside of their present firms.
Updated Tripartite Guidelines on the Re-employment of Older Employees. Further details of this will be released later this week.
Career Support Programme
Launched in October 2015, the Career Support Programme (CSP) encouraged the employment of mid-career professionals, managers, executives and technicians (PMETs). Firms which hire PMETs, paying wages of at least S$4,000 per month, are offered wage support of 10% to 40% for the first year of employment.
Up until now, the CSP has only been applicable for workers above the age of 40 who have been unemployed by six months or more. MOM will now extend the CSP, waiving both these requirements, Manpower Minister
Lim Swee Say
said. This means that younger PMETs can apply for the program and receive support immediately after being made redundant.
TAFEP and 'triple weak' firms
Following
his announcement
at an awards ceremony for the Tripartite Alliance for Fair and Progressive Employment Practices (TAFEP) on Friday (8 April), Lim outlined a stronger focus for TAFEP in tackling 'triple weak' firms.
According to MOM, 'triple weak' firms fail in three key areas: they have a weak Singaporean core, they are not committed to building up this core, and they have no economic or societal impacts.
Under scrutiny by TAFEP, any companies which are found to be 'triple weak' will be put on a Watchlist. Once notice has been served, the Alliance will work closely with these firms, helping them to improve their HR practices. If no progress is made, even after TAFEP assistance, employment pass (EP) privileges will be suspended. This will affect the renewal of existing EPs and processing new EP applications.
Related stories:
MOM announces a stronger TAFEP
Government promises added business support
How will Budget 2016 impact HR?