In its latest enforcement operation, the Ministry of Manpower has cracked down on the rising number of workplace health and safety violations in one major industry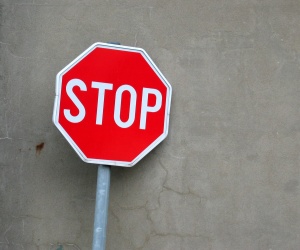 Over 1,000 safety violations have been uncovered and 13 stop-work orders (SWOs) have been issued by the Ministry of Manpower (MOM) in Operation Cormorant.
Launched in mid-October, the operation has run for eight weeks and focuses on issues such as working at heights, crane safety and traffic management.
After visiting almost 500 workplaces, the Ministry still has a further 500 to inspect.
In the worksite seen below, the excavation site was more than four metres deep with a slope of about 90 degrees and did not follow a professional engineer's design. Workers were seen in the site despite a lack of safe access and other safety precautions.
At another worksite, large gaps were seen in above-ground work areas increasing the risk of falling from heights. There was also an absence of adequate safety barriers.
At a third site, MOM discovered scaffolding which was not erected by an approved scaffold contractor. As well as a lack of toe boards, guardrails, and tie backs for the scaffold, ladder access was not provided and metal decking plates were not properly secured.
"MOM takes a very tough stance against Workplace Safety and Health (WSH) violations. We will take stern action against errant employers and employees who disregard workplace safety and health," the Ministry said on its Facebook page.
Fourteen companies have already been prosecuted under the WSH Act this year, MOM added.
"The construction industry is one of the top three industries for workplace fatalities and injuries," said Minister of State for Manpower, Sam Tan. "The number of such incidents has risen since 2014, and MOM is very concerned about this and the recent spate of workplace accidents."
"Most accidents are preventable, and we want to help industries improve their safety measures," he said. "By stepping up our inspection efforts, MOM can help uncover potential lapses so companies can rectify and improve on them."
Full findings from Operation Cormorant will be released in January 2016.
Related stories:
Stop-work orders given after twin industrial fatalities
When HR is a matter of life and death
MOM announces new workplace safety initiatives