A MOM investigation into living quarters of foreign workers provides a timely reminder to Singapore employers to ensure their practices are above board.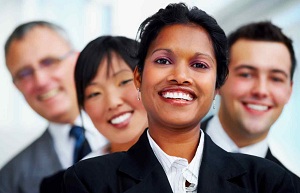 The Ministry of Manpower is investigating after it was discovered foreign workers were being crammed into a basement carpark for living quarters.
The workers are reportedly living in cramped quarters on the worksite of The Topiary executive condominium in Fernvale Lane, The Straits Times
reported
.
"The preliminary inspection findings suggest that the actual occupancy at the workers' quarters has exceeded the capacity limit," a spokesman said.
Following a tip-off, MOM officers inspected the premises on May 4, and are now – together with other relevant agencies – investigating those responsible.
Last year, MOM took action against more than 1,400 employers over violations of foreign worker housing conditions.
The sleeping quarters in this case included 10 makeshift rooms housing 200-odd workers, complete with mosquitoes and rats to boot, a report in Shin Min Daily News said.
But occupants informed the Straits Times yesterday that conditions had improved following MOM's inspection.
The investigation comes only months after foreign workers' horror stories of rancid, foul-smelling food and gastronomical problems were
revealed
.
Then in April, the managing director of a construction firm was j
ailed
after a MOM raid revealed he collected $85,380 in illegal kickbacks from foreign workers. Last year, 15 Singapore employers were convicted of receiving kickbacks.
Last week, the Singapore Police division
launched
a guidebook for foreign workers outlining crime prevention and awareness. Its launch was timely given the recent conviction of Daryl Lim Jun Liang, who assaulted foreign workers in an attempt to practice martial arts skills.
Law and Foreign Affairs Minister K. Shanmugam labelled Lim's behaviour as "completely unacceptable" while speaking at the side-lines of an event by the Ministry of Foreign Affairs.
"It's sickening conduct," he said.
Meanwhile, new Manpower Minister
Lim Swee Say
has said there will be no U-turn on the tight lid on foreign worker numbers in Singapore. Speaking to the media for the first time since his recent appointment, Lim said there were four broad areas he would be focusing on: boosting competiveness, keeping the workforce lean, nurture a core group of Singaporean workers and using the foreign workforce as a complement to the local workforce.
These strategies will help businesses to grow and workers to pursue their careers, while achieving "quality growth" for Singapore, he said.