Employment law inspections on Singapore employers increased ten-fold since the introduction of a scheme – which has been commended by the United Nations – but HR directors need not fear.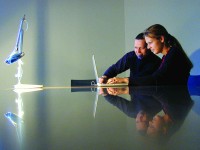 A government scheme launched to raise awareness around employment law rights has resulted in an increase of compliance-focused inspections on Singapore employers ten-fold – from 500 to 5,000 a year – since the introduction of the initiative in 2012.
Inspections are to continue, but HR directors needn't worry: MOM is taking a compliance-focused approach, rather than a penalty-based one.
Inspectors conduct workplace visits to provide information on employment laws, and after discussions with employees, provide advice to employers on areas of improvement, particularly in these areas:
Payment of CPF contributions.
On-time payment of salaries.
Overtime payment.
Provision of paid annual and sick leave.
Adherence to requirements regarding working hours.
The scheme – called WorkRight – has seen Ministry of Manpower (MOM) and Central Provident Fund Board (CPFB) commended in a United Nations Award.
For the first time, Singapore has won first place in the 2015 United Nations Public Service Awards (UNPSA) in the category of 'Promoting Whole-of Government Approaches in the Information Age' for the Asia-Pacific region, it was announced yesterday.
WorkRight public education efforts included using channels such as print, broadcast, social and digital media, and other platforms, to send out messages around employment rights.
Born out of the scheme were also educational materials distributed to specific sectors, such as the handbook to educate security officers about their rights under employment law, which was co-produced with the Union of Security of Employees.
MOM and CPFB also worked alongside partners such as the
Singapore National Employers Federation
,
National Trades Union Congress
, Community Development Councils and other groups in community engagement activities such as job fairs, a release from MOM said yesterday.
According to the release, as of last month, "WorkRight has benefitted more than 42,000 Singaporeans; of which, more than half were low-wage workers."
"These workers now enjoy their statutory entitlements such as timely payment of salary, CPF contributions or payment of overtime allowance."
The scheme has also helped employers better understand their rights and obligations, the release said. Nine out of 10 employers from sectors where non-compliance tended to be higher are now found to be complying with employment laws – up from 7 out of 10 in 2013.
"I am proud of the efforts put in by our officers, and the collaborative efforts of the tripartite partners in reaching out to our workers, especially the many lower wage workers who may not know their rights," Minister for Manpower
Lim Swee Say
said in response to the award.
"We will continue to explore new and effective ways to serve our public better, from policy design, to service delivery and public engagement so as to achieve a better outcome for all."
To see the WorkRight guide for employers workbook, featuring information about employment law, click
here
.