One-third delay pain relief by weeks or even longer, says survey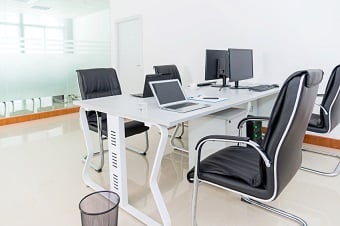 Almost 9 in 10 (85%) Singaporeans suffer from head and body pain, costing the economy about 2% of the nation's GDP every year due to missed work days and reduced workplace productivity, according to a recently published study by global pharmaceutical giant GlaxoSmithKline (GSK).
"Everyday pain has a significant emotional and economic impact on people's lives and the economy. The survey uncovers that pain conditions are estimated to be costing the Southeast Asian economies, USD 44.6 billion in productivity losses. In Singapore, the productivity losses are estimated at USD 6.2 billion (SGD 8.4 billion) annually," said Eric Finkelstein, health services research program, Duke-NUS Graduate Medical School.
Results come from a survey of 19,000 adults across 32 countries, including Singapore. Among other things, data revealed that 42% of Singaporeans suffer weekly from body pain. About a half suffer in silence, more commonly men (61%) than women (46%). One-third delay pain relief by weeks or even longer.
"Pain is very disruptive, not only for the individual sufferer, but extends to nearly all aspects of their lives. While headaches, body aches and migraines might not seem to have serious consequences, the 2017 GSK Global Pain Index shows that if not managed effectively, pain can have a cumulative impact," said Yeo Sow Nam, director of The Pain Specialist, Mount Elizabeth Hospital and Mount Elizabeth Novena Hospital.
Singaporeans were among those claiming to have some of the "lowest levels" of knowledge around the medicines available to treat their pain, including dosing (24%), potential risks (15%), and side effects (15%).
Nearly two-thirds tend to self-diagnose their pain, and treat half of their head or body pains with non-prescription pain relief options. GSK described this as "worrying," given the low levels of education around pain relief and the tendency for Singaporeans to self-diagnose their pain.
"Despite the availability of many suitable and effective options for treating pain, it is concerning that Singaporeans tend to suffer in silence for longer than they should, causing a huge burden both at a national and individual level especially for those who suffer from pain weekly. It is important that people take effective steps to address their pain," Yeow added.
Related stories:
What matters most in a job offer for Singapore candidates?
Which employees have the highest risk of leaving?