Job prospects for women in science have never been better, so why are girls still reluctant to pursue STEM careers?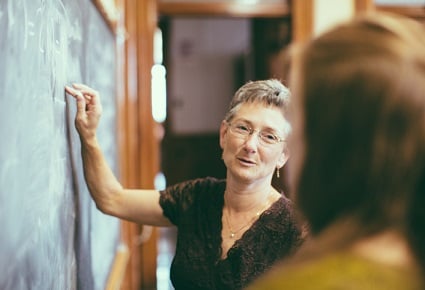 Job prospects for women in science have never been better, so why are female students still reluctant to pursue science and technology careers?
It took less than six months for 84% of Asia-Pacific women who graduated with STEM (science, technology, engineering, or math) degrees to land their first jobs, a December 2016 survey by
Mastercard
found. Some 60% of women from that figure were "very satisfied" with the job options they had after graduation.
The results come from a poll of 2,270 women aged 12-25 across Australia, China, India, Indonesia, Malaysia and Singapore.
Some 63% of the STEM first jobbers indicated they were likely to stay in STEM related fields for their entire career.
However, results also highlighted "some deeply held misconceptions by young girls and young women with regards to the study and pursuit of STEM," said
Georgette Tan
, Mastercard senior vice president for communications.
Among the teen girls surveyed, 30%of 17-19 year olds said that they will not choose STEM jobs despite studying STEM subjects. About 39% of young girls (12-19 years old) believe that STEM subjects are difficult. Two in five believe girls are less likely to choose STEM subjects because of a perception that STEM jobs are male-dominated.
According to a data from the UN Educational, Scientific and Cultural Organization, females accounted for 30% of total researchers in Singapore as of 2014, compared to the 23% average for East Asia and the Pacific and 29% worldwide mean.
Related stories:
Is a lack of men making HR one-dimensional?
Why tech companies need to address gender stereotypes