Google uses it, Twitter, Apple and Yahoo love it – even the US Marine Corps has embraced it. HC looks at why Australian businesses need to get on board with mindfulness.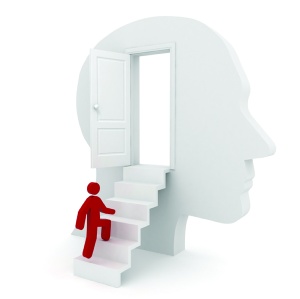 Mindfulness may sound like the latest fad in leadership development, but it's been around for centuries.
The corporate world is beginning to catch on to the benefits of the practice, which Walter Bellin has been teaching for the past 30 years.
Bellin, the chairman and CEO of Corporate Crossroads, told HC that mindfulness has grown enormously in popularity in recent times.
"At a US healthcare company, their CEO started doing mindfulness meditation after a skiing accident. He's now made it available to everyone – all 35,000 employees.
"It's been used at Google, Facebook, Apple – there's been research about it at Stanford University. It's taken the world by storm in the last few years."
Two years ago, Google launched a free mindfulness course for its employees called Search Inside Yourself, which was designed to teach emotional intelligence through meditation.
Last year, the US Marine Corps started a program teaching troops mindfulness meditation to help them deal with stressful situations they faced on the job.
So what is mindfulness and how can it help HR?
"Mindfulness is not the same thing as meditation, but it's cultivated through meditation," said Bellin.
"Mindfulness means being able to be aware of something in a calm, open, accepting, fully present, non-judgemental way. You are able to hold anything in your attention when you are fully present, open, accepting and non-judgemental."
It sounds challenging, but Bellin said anyone could be taught the skill.
"It's something that comes more and more naturally as you practise meditation each day. Meditation actually changes the way your brain works and there's now a huge amount of neurological research that shows that to be true.
"Your whole nervous system functions much more efficiently, you become more capable of giving your full attention to things, rather than being scattered. Obviously you're much more relaxed, yet energetic at the same time."
He said that people who practise meditation daily to develop a mindful quality automatically develop greater emotional intelligence.
"They're able to relate to others much more easily and work with others more cooperatively. Mindfulness awakens the ability to evolve intellectual and emotional empathy, so you become much more skilled at seeing what's going on with other people emotionally, as well as being able to empathise with them."
Bellin said that companies that made mindfulness a regular part of their culture, where it was available to everybody, experienced great productivity and staff took fewer sick days.
"Stress is probably the single biggest factor in lowering workplace morale and making people less productive. Mindfulness helps you to overcome stress so you become more resilient and capable of operating effectively in stressful environments and you just don't feel as stressed.
"There's a certain zone you can get into where you're producing just enough of the stress hormones – cortisol and adrenalin – so that you're really focused on what you're doing, you're performing at your very best and you generally feel very good. But go a little bit past that and you start to build up the stress hormones and then you start to feel distressed."
Walter will give a presentation entitled Leadership, self-awareness and mindfulness: A pathway to leadership success, at the Melbourne HR Summit, 30-31 July. Click here for more information.