To attract and retain the younger generation of workers, what should HR do to ensure they end up employing the best of the best for as long as possible?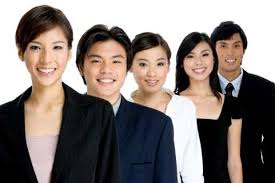 Within Singapore, 79 per cent of Millennials are looking for new opportunities to switch careers, placing extra pressure on HR to keep this age group motivated and willing to stay within their roles.
These results came from the
Randstad Q3 2015 Workmonitor
which discovered that those born between 1980 and 2000 were more inclined to try out a variety of positions in different industries. After surveying 400 employers around Singapore, the report found that 25 per cent of Millennials had changed jobs in the six months beforehand.
The report confirms what most HR directors already know about this generation of younger workers.
In particular, this demographic still remains highly confident in their job prospects – likely owing to the high employability of skilled workers in Singapore's tight labour market – with 82 per cent assuming they can find a new job within six months.
"There are currently about 1.2 million millennials in Singapore, representing 22 per cent of the country's population," said Jaya Dass, country manager for Randstad Singapore. "They have higher expectations of themselves and their employers, seek greater challenges, and place more importance on the type of work they do."
The survey found that 92 per cent of Millennials focus on job content rather than monetary rewards when looking for work. This means HR needs to implement an alternative range of strategies to attract these younger employees.
"Typically, these workers are less motivated by money, instead coveting rapid advancement opportunities and a challenging work environment, and they want to work for a company that improves society," Dass said.
Cegos Asia-Pacific is one company which has taken this advice to heart: a result which can be seen by their recent Employer of Choice nomination.
"We respect our staff to the extent that we will challenge them and not just give them menial tasks to complete. We want value-add from everyone and we feel we have employees at all levels who can add value beyond their job description," Jeremy Blain, the company's regional managing director told
HRD
.
Nicky Wakefield,
Deloitte
's Southeast Asia human capital leader, echoed these sentiments.
"Millennials see societal impact and employee wellbeing to be at least as important as wealth creation, while they perceive the opposite to be the case for current businesses and their leaders." She told
HRD
.
"This difference may be partly explained by the global, hyper-connected world that the millennials grew up in, allowing news of bad employee experiences and negative externalities to quickly enter public consciousness."
Related stories:
Closing the expectation gap: Millennials at work
Satisfied employees still pose major flight risk
HR managers confess to thrill of boomerang employee return