The tech firm has received further commendations for its corporate equality efforts. We asked Microsoft's senior director for HR in APAC how they achieved this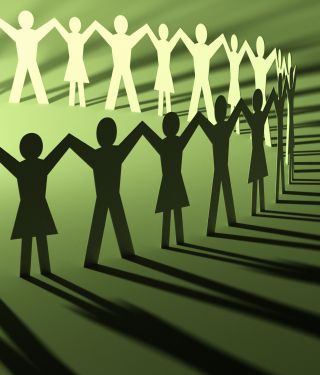 Receiving another 100% score in the Corporate Equality Index (CEI) for the tenth year running, Microsoft continues to support its lesbian, gay, bisexual and transgender (LGBT) employees across its global workforce.
The CEI is a benchmarking tool organised by the Human Rights Campaign that looks at policies and practices relevant to LGBT staff across the world.
HRD
sat down with Lee Murphy, the senior director of HR for Microsoft Asia Pacific, about how the company has retained its position on the Index for the past decade.
"Our global policies provide an inclusive workplace for all our employees, including those who are LGBT," he said. "We recognise it's important to foster a culture inside our company that embraces and celebrates differences."
Murphy said that diversity and inclusiveness are ingrained into Microsoft's values. This broader focus has produced a number of benefits for the company.
"The diversity of our workforce and inclusion of talented people from different backgrounds create greater innovation of our products and growth for our company."
Microsoft has a long history of breaking new ground when it comes to supporting LGBT staff.
In 1993, it became the first Fortune 500 company to offer same-sex domestic partnership benefits to its employees. These perks are also given to staff in the firm's Singapore offices.
"Microsoft was also one of the first companies to include sexual orientation in its corporate non-discrimination policy," Murphy said.
One of the main ways in which Microsoft empowers LGBT staff is through an Employee Resource Group called the Gay and Lesbian Employees at Microsoft (GLEAM).
"In Asia, we have a GLEAM chapter in Japan which was set up just over two years ago," Murphy said. "Currently, HR is supporting our employees in China, Taiwan, and Singapore who are looking at setting up similar chapters."
GLEAM partners have helped design and implement a number of corporate diversity initiatives company-wide, he added. This includes:
Diversity training on LGBT issues
Celebrating LGBT Pride Month
Informal mentoring efforts
Volunteering with LGBT organisations
Speaker series assisting with recruiting efforts
Product development and consultation
Murphy said groups like GLEAM thrive in Microsoft because the firm has helped to create an environment free from discrimination.
"All employees share in the responsibility for fulfilling Microsoft's commitment to equal employment opportunity," he said.
Related stories:
Which corporate giants are taking a stand on LGBT rights?
Why Singapore workplaces need to be gay friendly
Gay women are higher earners – but employers still "biased against gay men"