Two more people have died in South Korea from MERS, while Singapore companies with Thailand outfits on high alert following the first confirmed case of infection there.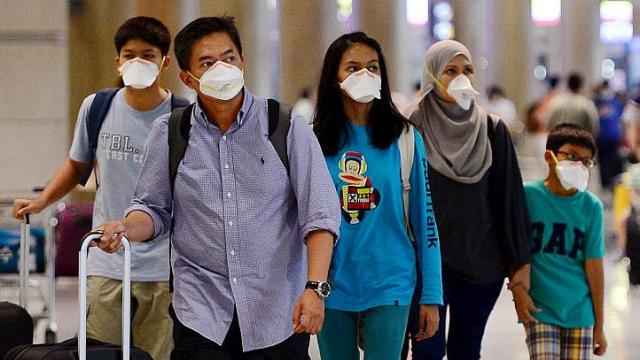 Two more people have died from Middle East Respiratory Syndrome (MERS) in South Korea, the country's health ministry reported today.
The deaths bring the number of fatalities from the coronavirus to 27. The ministry also confirmed three new cases in South Korea, taking the total number of people diagnosed to 172.
Meanwhile, the first case has just been confirmed in Thailand.
Singapore companies with operations in Thailand are keeping a close watch on the situation, Asia One reported this morning.
While MERS isn't yet a threat as formidable as SARS was for Singapore in 2003, Prime Minister
Lee Hsien Loong
recently said Singaporeans must assume that MERS can and will enter the country, given its inter-connectivity and how neighbours such as Malaysia and the Philippines have had MERS cases.
"For us it's a matter of time, and for us, I wanted to be quite sure that our medical facilities our medical staff, the hospitals, the whole team are ready and they know how to deal with it. They don't fumble and we can contain it, and then put a stop to the disease in Singapore as quickly as we can," he said speaking to media during a visit to Tan Tock Seng Hospital (TTSH).
His sentiments were then echoed by Health Minister Gan Kim Yong last Friday, who believed MERS would reach our shores sooner or later.
Gan said on Friday that only those coming from the Middle East and South Korea were being screened at the airport, but that is likely to change given the case found in Thailand this week.
Aviation and hospitality industries – and accordingly, their stocks – are likely to bear the brunt of the MERS, due to high levels of cancellations,
analysts said
last week. It was over a decade ago that severe acute respiratory syndrome (SARS) first reached Singapore, before it ultimately killed 33 people and saw the Straits Times Index crash to 1,170.85, its lowest level since at least 2000.
If MERS does reach our shores, HR staff should be ready. According to the
Monetary Authority of Singapore
, SARS took a severe toll on employment.
Key issues for HR if MERS reaches Singapore:
Attendance
: Employees will be absent for many reasons, from being sick themselves to caring for family members, and some may be afraid to work for fear of getting infected.
Contagious workplace
: Employees working while sick, or working before symptoms present, could spread the illness to others.
Employees refusing to complete regular duties
: If workers fear infection they may refuse to travel, attend large meetings or perform basic customer service tasks that would put them in contact with people who could be sick.
Assistance for those who are ill or acting as carers
: In quarantine situations staff may need help getting basics such as food and water.