Poll shows Americans increasingly indifferent to their manager's gender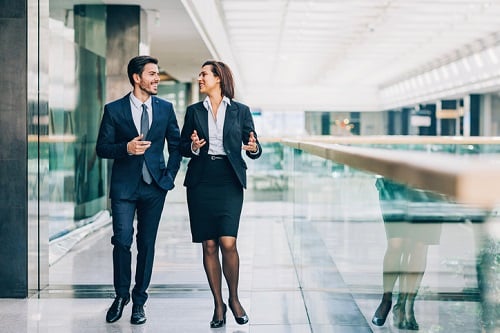 Fifty-five percent of Americans say their boss' gender makes no difference to them, up significantly from the 40% who were indifferent in 2013 and 66% who preferred working for a man in 1953, according to a
Gallup
Poll taken between November 8 and November 17 this year.
The survey was done around the time allegations of sexual harassment against Harvey Weinstein and other prominent male personalities emerged.
"The public's current break from its decades-long preference for male bosses could be a sign that recent news events have had an effect, although the shift could have occurred anytime within the past three years since the question was last asked," Gallup said.
There are fewer Americans who preferred a male boss, now 23% or 10 percentage points lower than in 2014 and 43 points lower than in 1953.
In the 1980s, male bosses held as much as a 34-point advantage over female bosses.
The 27% of women who prefer a male boss is now a historic low, a 12-percentage point decrease from 2014 levels. There is no significant increase in women preferring a female boss, but there has been a rise in the percentage of women saying that gender makes no difference.
Among women, 28% prefer a female boss and 44% do not have a preference.
Men have been exhibiting the same trend: significantly less inclined to prefer a male boss, and more inclined to say gender makes no difference.
In terms of age, Americans under 35 appear to prefer a female boss over a male one – by 14 percentage points. Half of this demographic have no preference.
Women younger than 50 are likely to prefer a woman, while men under 50 are divided.
Republicans prefer a male boss by 13 points, while democrats are slightly in favour of a female one.
"Change has been slow in workplaces," Gallup said, pointing out that the percentage of employed Americans who would prefer a female boss has not changed significantly since 2011, even as it has been a majority since the early 1990s.
Meanwhile that both male and female employees' preference for male boss has fallen – this may or may not be because of sexual harassment in the news.
It could also be that workers are realizing there is room for more female bosses in American companies. In June, Fortune reported only 32 of 500 Fortune 500 companies have female CEOs even as this already marks the highest number in Fortune 500 history. Another Gallup study also found that workers with female bosses are more engaged than those with male bosses.
Gallup conducted telephone interviews with 1,028 adults in 50 states for the survey. Margin of error stands at ±4 percentage points at the 95% confidence level.