National Kidney Foundation human resources director, Irene Leng, chats to HRD Singapore about topping the industry average for employee retention, high potential employees (hi-pos), and how she got into HR.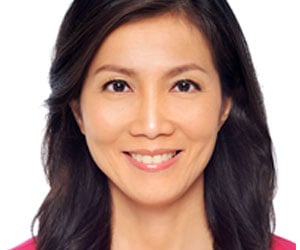 The National Kidney Foundation (NKF) is ahead of the pack when it comes to employee retention.

The organisation has achieved more the 92% retention, compared to the healthcare industry average of 84.5%.

But HR director Irene Leng still considers retaining talent as the number one people-related challenge this year, "especially when it comes to those with experience in leadership roles".

"NKF being a VWO [Voluntary Welfare Organisation] will need to continuously develop a robust portfolio of leaders who are ready to engage employees, push forward growth strategies, drive innovation, and work directly with the community at large," she told HRD Singapore.

The company is also looking at fostering leadership in talented performers, by providing rewards and a learning environment where they can excel, she said.
"Once we have identified and selected the hi-potentials, we put them on a leadership development and coaching programs.

"These hi-potentials are put on projects to assess their leadership competencies, enhance their strengths and improve their developmental needs."

Leng said because NKF is a VWO, HR has to focus more on employee engagement and communication programmes to create a great culture in the organisation.

"We believe in an inclusive workplace – one that is built on fairness, merit and respect to help our employees perform to their full potential," she said.

"We create an atmosphere with enthusiasm, passion for learning and hope. Our people learn together, work together, and win together."

One of her key focuses as an HR professional is to continually transform HR from a transaction-execution function into a valued consultant that "brings the right solutions in managing our employees".

Speaking about the Singapore HR space as a whole, Leng said she felt the single biggest issue facing the HR space was workforce capability. "The demand for skills is driving a trend to develop better processes, policies, and tools to source, evaluate, and reward talents in a non-traditional way."

Opportunities arising this year in the HR sphere included new generations joining the workforce, she said.

Five minutes with Irene Leng…

What made you decide to work in HR?

I feel HR is different and special in so many ways so I decided to purse my career in HR. In a HR job, I can play multi-roles such as strategist, planner and visionary. I am able to develop employee programs to match the needs of the organisation.

What is your job title and how long have you been in the role? What brought you to the role?

My current job title is HR director and this is my third year in this organisation. It was my passion with people and to make them feel a sense of great satisfaction in working for an organisation that brought me to this role. I made the move to HR many years ago and have never regretted my decision or been tempted to change career direction.

I'm a HR generalist where I have taken on and managed various HR and related projects over the past 22 years with global MNCs. This has enabled me to work well in fast paced and challenging environments interacting with cross-cultural and functional leadership globally.

What would you say most motivates you to do what you do? What are you most excited or passionate about? What are the goals you most want to accomplish in your work?

The most exciting part about HR is that it has never stands still and is always part of the continuing evolution and relevance in the business world. This has enabled me to learn continuously in the various HR disciplines. Such exposure has helped to contribute to my versatility and readiness to handle almost anything.

My goal is to drive and align human capital initiatives to achieve impactful results for organisations.

What's next for you in your work? What are you looking forward to?

As a results oriented HR leader with a human touch, I have successfully combined elements of strategic business partner, change agent, facilitator and employee champion to achieve break-through initiatives for organisations, and I am determined to continue to do so.

What is your favourite aspect of the job? What is your least favourite aspect?

My favourite aspect of the job is a strategic HR business partner and employee mentor. My least favourite aspect of the job is employee paperwork.

What is the best piece of advice you've received from someone that you've applied in the world of HR?

It was to make HR more agile, forward thinking and bolder in its solutions.

Did you have any key mentors or people who deeply influenced who you are, what you believe in and what you're committed to in your work and life?

One of my ex-bosses, Richard Chang, has deeply influenced me especially in achieving a high level of objectivity, particularly when dealing with people and to assess each situation on its own merits strategically. This trait applies in my work and life.